"The essential thing is that our challenges are almost the same, with some minor differences – this elicits lots of ideas about the potentials in our city."
– Rebecca Mongi, Chief Agricultural Officer, Arusha City Council, Tanzania on the value of city-to-city peer exchange
CityFood Program in Africa
CityFood is a flagship program of ICLEI that aims to accelerate local and regional government action toward sustainable food systems transformation. It spans a number of projects and initiatives across all of ICLEI's Regional Offices and brings together local and regional governments as well as critical global and regional partners.
ICLEI's CityFood Program began its journey in 2013 with the establishment of the ICLEI-RUAF CITYFOOD Network. The Network aimed to support the transition toward sustainable and resilient city-region food systems by combining networking with training, policy guidance, and technical expertise for its participants.
With the growing recognition of cities and regions as key drivers of food system transformation and ICLEI's expanding work in the field, the CITYFOOD Network was revamped into a more comprehensive CityFood Program under the leadership of ICLEI, with a clear mandate: leveraging the power of food for resilient futures.
CityFood provides hands-on guidance and support to local and regional governments throughout the world.Its coordination is led by the ICLEI European Secretariat with the World Secretariat and the Regional ICLEI Offices around the globe that are leading the Program's Regional Clusters and implementing projects on the ground.
To become a member of CityFood Program, please contact Ryan.
Are you interested to discover more about the CityFood Program?
CityFood Projects in Africa

#AfricanCITYFOODMonth is a platform created to support cross sector, multi-stakeholder engagements and knowledge sharing about urban food systems. The platform recognises that food can be a powerful lever for solving many problems in cities as it is connected to how we plan and run our cities as well as our daily lives. Using food as an entry point in Africa, we can support daily nutrition and wellbeing for millions of urban dwellers, regenerate ecosystems, and connect urban residents. Moreover, sustainable food system initiatives have the potential to support mitigation and adaptation to the rapidly intensifying climate crisis, end the injustice of malnutrition, celebrate local food cultures and improve economic participation.
Every July, the annual #AfricanCITYFOODmonth campaign highlights diverse, innovative and evolving African urban food systems. The campaign provides a platform for insight, learning opportunities and support for local governments and food system stakeholders who are interested in shaping sustainable, nutritious and inclusive food systems. 
GET INVOLVED
We invite city leaders, food system stakeholders and urban citizens from across the continent to share your insights with us.
Share 2-5 minute videos showcasing your urban food initiatives. These can be of you speaking, or videos of projects or scenes. Share case studies, project reports and news articles which can add to the themes above.
Do you have ideas of how to improve the food systems you see around you?
Share them with us using #AfricanCITYFOODmonth on Twitter and Instagram.
#AfricanCITYFOODMonth 2022
"Nourishing our Cities towards Recovery"
This year's theme will reflect on the journey of recovery that African cities are taking in the face of multiple shocks and stresses that are being experienced in our cities' food systems. These exchanges will also take a step back to reflect on whether cities and local governments are putting in place the governance processes and mechanisms as well as mobilising the resources required to steer the transformation of the food system to a more sustainable, resilient and inclusive path.
To enrich and diversify the discussions, the campaign will bring together key urban food systems actors such as policymakers, mayors, researchers, agrifood entrepreneurs, financiers and food system advocates to collectively chart a path forward. Beyond African cities, the campaign will connect with other "South" cities in South America, such as Rio de Janeiro, to collectively share and explore the priorities of recovery for South cities and ways to mobilise resources to drive sustainable and resilient food systems.
Rikolto
Innovation and multi-stakeholder collaborations as game-changers to strengthen resilience within cities' food systems
In the last years, different crises have harshly pointed out the importance of strength and resilience in sustainable food systems. Besides trying to keep up with a fast-paced population growth, cities in Africa have been facing several other crises, such as pandemics, climate change and war. Covid-19 disrupted food supply chains preventing food produced in rural areas from being transported to cities, consequently leading to significant post-harvest losses and increase in food prices in urban spaces.
Covid-19 accelerated already high youth unemployment, in addition, the Russia-Ukraine war is leading many African countries to think about food sovereignty. Amidst these challenges are also opportunities in the road to recovery of local food systems. Growing middle-class consumers in African cities who still value traditional foods is contributing to the emergence of local, youth-led enterprises adding value to local crops. This is reorganising local food supply networks, leading to the integration of local production and consumption, and creating jobs for the youth.
Supporting youth-led innovative businesses
In Ouagadougou (Burkina Faso), young entrepreneurs participating in the Generation Food programme are living this reality by transforming local food produce from tomatoes, tamarind, baobab, bissap, grains, and seasonal fruits such as mangoes and oranges into ready-to-eat products that are minimally processed and packaged to preserve their nutritional value. Young entrepreneurs are contributing to reduced post-harvest losses, stabilising food prices in the markets, providing access to market for farmers, and earning a decent income paving a way for recovery from some of the global shocks. Efforts to support youth-led businesses go far beyond Ouagadougou, as Rikolto has set up business incubators in Arusha (Tanzania), in Mbale and Gulu (Uganda), and in five regions of Tanzania's Southern Highlands.
There are however many challenges to overcome for African youth: From lack of policy coordination and coherence from local governments to issues of access to innovative, cheap and adequate finance. For African cities to recover from the global shocks, these challenges will have to be addressed in a holistic manner through consultative stakeholder engagements.
Seeking systemic solutions through multi-stakeholder platforms
Designing solutions that cut across sectors and span across the food system requires strengthening different voices in the food system and including them in decisions about new initiatives and food policies. In Arusha and Mbeya (Tanzania) and Mbale (Uganda), we have contributed to setting-up multi-stakeholder platforms that include a wide variety of food system actors. From local government officials, research institutions and private companies to representatives of NGOs (non-governmental organizations), farmer organisations and youth, multi-stakeholder platforms bring different voices around the same table to discuss challenges and opportunities for collaborations in the city's food system. 
These platforms have been crucial in driving new initiatives such as the participatory food safety guarantee system – a quality assurance mechanism to verify compliance with a localised set of food safety standards – and improving market infrastructure in a participatory way in Arusha and Mbeya. They have also initiated nutrition and food safety campaigns to promote market hygiene and the importance of eating a balanced diet to boost immune systems in the fight against covid-19. We're looking to expand these multi-stakeholder platforms under Rikolto's Good Food for Cities programme to Ouagadougou (Burkina Faso), Rubavu (Rwanda), Kampala (Uganda), Goma, and Bukavu (Democratic Republic of Congo). 
Designing shorter chains to improve resilience
Besides empowering food actors, we also advocate for innovation and stepping away from business as usual to strengthen food systems. In Kampala, Arusha and Dar es Salaam, we have piloted digital food distribution models together with youth-led enterprises, such as Bringo Fresh, Mesula, GreenfootGo and East Africa Fruits. Digital food distribution models can help improve efficiency and make food chains shorter, enabling traceability, better control over food safety practices, and helping balance the need for affordability with that of a decent income for food producers and vendors. It also allowed consumers to avoid busy marketplaces during the height of covid-19. 
To green our cities, we're piloting circular food economy models that minimise food waste as much as possible. Not only do they contribute to reducing greenhouse gas emissions, but they also increase food availability and significantly improve efficiency within our food systems by diminishing the need for land conversion for food production and lowering methane emissions from food in landfills. For instance, Rikolto partnered with Arusha City, the Arusha Sustainable Food Systems Platform, and two enterprises: Kusanya and Chanzi. Kusanya employs youth to collect food waste from markets, hotels and restaurants as well as residential areas and Chanzi purchases and recycles food waste into animal feeds and fertiliser. Hilda Okoth, Good Food for Cities programme coordinator in Arusha testifies: "Jointly, we wanted to create value to the organic food waste through circular models, while reducing dependency on imported fertilizer. We also wanted to contribute to job creation for youth, improved hygiene at Arusha's food markets, and environmental sustainability."
Co-written by Bernadette Ouattara, Josephine Ecklu and Kain Mvanda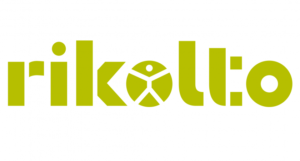 ICLEI Africa
Urban food systems at the centre of resilient and sustainable recovery
The need for sustainable and resilient urban food systems has become more urgent as we approach 2030, the year we are intended to achieve the 17 Sustainable Development Goals. The multiple global and local food systems shocks and stresses indicate the need to act now to transform towards sustainable and resilient food systems that will be able to nourish the entire urban population. This is desperately needed, considering that Africa is in the midst of a colossal urban transition – its urban population is growing rapidly, from an estimated 200 million (31% of Africa's population) in 1990 to 548 million (43%) in 2018 and is estimated to reach 1,489 million (59%) by 2050. 
In 2020, the South African urban population and country at large was acutely affected by a global food system shock, the COVID-19 Pandemic. According to Statistics South Africa (2020), almost 23,6% of South Africans were affected by moderate to severe food insecurity, and about 14,9% experienced severe food insecurity as a result of COVID-19. Shortly after COVID-19, in 2021, the South African food system was disturbed once again, by civil unrest in two economic hubs – KwaZulu-Natal and Gauteng. This food system shock made the food system challenges even more apparent.
The total cost of the damage across both provinces amounted to an estimated R25 billion, with essential food systems infrastructure being completely destroyed. Additionally, the floods that were experienced in KwaZulu-Natal in South Africa resulted in the destruction of roads and other infrastructure, restricting the movement of goods and thus negatively affecting the supply of food. Most recently in 2022, the global food system experienced another shock – the Russia-Ukraine conflict – which significantly increased food prices, amongst other issues. The household affordability index revealed that in a year, basic nutritious foods had increased by approximately 11,4%.
It is clear then, that such high price increments have limited the access and availability of food for many households, challenging their food security status. However, although our food systems have experienced significant stresses in the past years, there is still an opportunity to transform our food systems by leveraging on our existing urban assets to ensure consistent access and availability of food at all times.  
In 2021, ICLEI Africa, in partnership with FAO, convened independent food dialogues with 1000+ people from more than 26 cities around the world, where the most important drivers of urban food system change were identified. These include but not limited to: 
(i) Integrating food into planning and urban design to build food environments that facilitate access to land, market space, and healthy, sustainable and culturally appropriate food. 
(ii) Fostering territorial linkages to shorten or simplify supply chains, leveraging neighbouring logistics capacities, supporting local investment, growing regional food economies, and promoting nature-positive food supply. 
(iii) Investing in critical infrastructure and technologies to improve efficiency and safety across the food value chain, ensuring access to nutritious food for consumers, connecting producers with markets, promoting economic development and enhancing value addition. 
(iv) Leading climate action to foster mitigation and adaptation strategies by introducing stress tolerant crops and livestock, making use of climate information services and offering insurance services, as well as by supporting afforestation, reducing food miles and sharing sustainable agricultural practices.
(v) Developing coherent, integrated food policies and inviting multi-stakeholder engagement to provide clear vision and guidance, while equipping actors to effectively implement policy recommendations, and practice inclusive governance.
Food systems rely on strong and healthy natural ecosystems – especially in the urban context. CitiesWithNature, an ICLEI initiative, places special focus on growing food in urban areas to benefit communities and nature – thereby contributing to making sure urban food systems are resilient. It provides a platform for insight, learning opportunities, and support for local governments and food system stakeholders who are interested in shaping sustainable, nutritious & inclusive food systems.
A resilient and sustainable food system is necessary as it will be able to withstand and recover from anticipated food system shocks and stresses in a way that will ensure an adequate supply of food that is acceptable and accessible to all at all times. This is especially important in our planet's efforts in achieving a just and equitable post-COVID-19 recovery.
Moreover, it will maintain progress in desired goals such as the Sustainable Development Goals and meeting other key international policy objectives , such as the Paris Agreement on Climate Change, the Global Diversity Framework (GBF), the Convention on Biological Diversity (CDB), and others.
Therefore, cities should actively strive to consider and implement a food system perspective in resilience planning that prioritises the most critical infrastructure investments – which will ultimately strengthen food access and food availability for all at all times.
Written by Kobie Brand, Regional Director: ICLEI Africa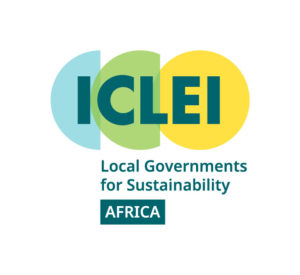 #AfricanCITYFOODmonth 2022 events
12 July 2022
10:00 – 12:30 pm SAST
Investment Opportunities in Africa's Urban Food Systems
This session aims to explore the different AgrInvest opportunities in African cities that can contribute to the sustainability and resilience of its urban food system.
14 July 2022
10:00 – 12:00 pm SAST
On the road to recovery: "Nourishing our Cities towards equitable recovery"

This session will unpack the current and anticipated shocks to the food systems as well as explore what the recovery journey of cities actually entails in terms of the practical actions, cost, key partnerships and capacity.
21 July 2022
10:00 – 12:30 pm SAST
City-to-City City-to-City Exchange: Streamlining multi-level food systems governance between national and local level

In this session we hope to unpack some of the most pressing food related challenges faced by African cities and showcase innovative government-led initiatives for advancing sustainable food systems and innovative governance approaches.
28 July 2022
2:00 – 4:30 pm SAST
"South-South" Cities Exchange. African and Latin American Cities: Food System Priorities for Recovery

This session will bring together identified African cities and Latin American cities to collectively share and explore the priorities of recovery for "South" cities as well as exchange on how to mobilise resources to drive sustainable and resilient recovery of their food systems
Catch up on previous years of the #AfricanCITYFOOD Month Campaign
2021

Accelerating sustainable actions towards the transformation of Africa's urban food systems.
6 July 2021 | 2pm CAT

African City Food Exchange Part 1: What have we learnt from the UNFSS independent food dialogues process in 16 cities? This webinar will bring together food dialogue curators and food system champions to reflect on the dialogue processes and unpack transformative messages coming out of the conversations with African cities.
13 July 2021 | 12pm CAT

African City Food Exchange Part 2: A city-to-city workshop on achieving sustainable urban food systems. This city-to-city learning exchange will bring together cities on a journey of sharing and co-learning by thinking through and workshopping on the common food system challenges as well as sharing some of the systemic approaches in achieving sustainable food systems.
6 July 2021 | 2pm CAT

African City Food Exchange Part 1: What have we learnt from the UNFSS independent food dialogues process in 16 cities? This webinar will bring together food dialogue curators and food system champions to reflect on the dialogue processes and unpack transformative messages coming out of the conversations with African cities.
20 July 2021 | 2pm CAT

Sustainable Food Cultures: How our appetites can transform our cities. We are what we eat, and our urban areas are shaped by the decisions and actions around the food system. How we grow, make, share and consume our food has the potential to positively transform our cities.
27 July 2021 | 2pm CAT

Where Chemistry, Storytelling and Policy Collide: Lessons from the Inclusive Metabolism Project. This webinar reflects on the outcomes of the 3-year Leading Integrated Research in Africa (LIRA) 2030 project on informality and urban metabolism in African urban food systems.
29 July 2021 | 2pm CAT
Multiplicities (Menu) of entry points into urban food governance through the lenses of "Food Sensitive Urban Planning" and the "City Region Food System. Food system experts from RUAF, FAO, ICLEI, the African Centre for Cities as well as city practitioners will share some of the key processes, approaches and resources, with case studies, on how cities can identify their priorities and embark on the journey of urban food systems transformation.
CLICK HERE TO READ WHAT OUR 2021 PARTNERS HAD TO SAY ABOUT #AFRICANCITYFOODMONTH
2020
28 May 2020: World Hunger Day
Launch of the #AfricanCITYFOODMonth campaign on Twitter and Instagram.
Read our Director's message here.
23 June 2020: Systems approaches to food and nutrition security and urban resilience: Lessons from Cape Town and Kumasi

As part of the Inclusive Metabolism project, researchers and city officials from Cape Town, South Africa, and Kumasi, Ghana, share their perspectives on how improving food systems can have wider socio-economic benefits for society, building resilience to shocks.
1 July 2020 – 3 July 2020: Food in our Cities

We map the components of Africa's city region food systems: who are the stakeholders, what are the processes, policies, and actors influencing the behaviour and responsiveness of the food system? We further highlight some of the work done by key actors through a webinar, thought pieces and photography.
Webinar: 
1 July 2020 | 2:00pm – 3:30pm CAT
Welcome to #AfricanCITYFOODmonth: How should we understand food in our cities?
WATCH HERE
6 July 2020 – 10 July 2020: Covid and Food Security
The theme reflects on the work done by FAO and city food stakeholders in defining food security and the factors affecting levels of food insecurity in Africa. It calls us to envision what a resilient and nutritious city-region food system could look like to ensure food security in African cities.
Webinar:
7 July 2020 | 2:00pm – 3:30pm CAT
Food, climate and COVID-19: Stories from our cities
WATCH HERE
13 July 2020 – 17 July 2020: Nourishing our Cities

About 58.6 million children experience stunting in Africa due to poor nutrition. We explore what nutrition and malnutrition are, the extent and impacts of both in African cities and how local African foods and cuisine can contribute to nutritious diets.
Webinar:
15 July 2020 | 2:00pm – 3:30pm CAT
Nourishing our cities
WATCH HERE
20 July 2020 – 24 July 2020: Sustainable Food Value Chains

We showcase how both formal and informal supply chains are ensuring safe and undisrupted supply of food, during and post COVID- 19, through photography, thought pieces and highlighting case studies in African cities.
Webinar:
21 July 2020 | 2:00pm – 3:30pm CAT
Food and the circular economy
WATCH HERE
27 July 2020 – 31 July 2020: Youth, Women, Business & Innovation in Urban Food Systems

Africa' s agri-food sector has significant potential to meet the region's growing demand for nutritious food. The theme unpacks FAO's AgriInvest concept, investment opportunities in Africa's food systems and the role of youth and women in agri-food business.
Webinars:
29 July 2020 | 2:00pm – 3:30pm CAT
How youth- and women-led small businesses can improve our local food systems
WATCH HERE
31 July 2020 | 2:00pm – 3:30pm CAT
Our future food systems
WATCH HERE
On #WorldFoodDay, we congratulate the #AfricanCities who have signed up to @ICLEI & @ruaf's #CITYFOOD network: #Antananarivo (Madagascar); #Arusha City Council (Tanzania); #Entebbe Municipality (Uganda) & #Quelimane Municipality (Mozambique).

More info:https://t.co/N7egW5ot8G pic.twitter.com/FPrWymJzcy

— ICLEI Africa (@ICLEIAfrica) October 16, 2019
Have you registered for our #AfricanCITYFOODMonth launch webinar?@ICLEI, @FAO, @mufpp & @ruaf will share ways of improving food systems in our #AfricanCities. Join us at 2PM CAT on 1 July by registering here: https://t.co/HFJ68hUnBX #AfricanCitiesInSolidarity @UCLGAfrica pic.twitter.com/JUL0CUi1OW — ICLEI Africa (@ICLEIAfrica) June 29, 2020
Links to Articles & Resources
"We have seen that 'food' demonstrates the most powerful interlinkages between our cities, our environment, our health and wellbeing, our nature and our climate, and offers vast potential for improving equity and sustainability on our planet."