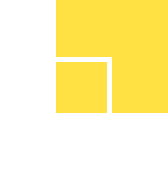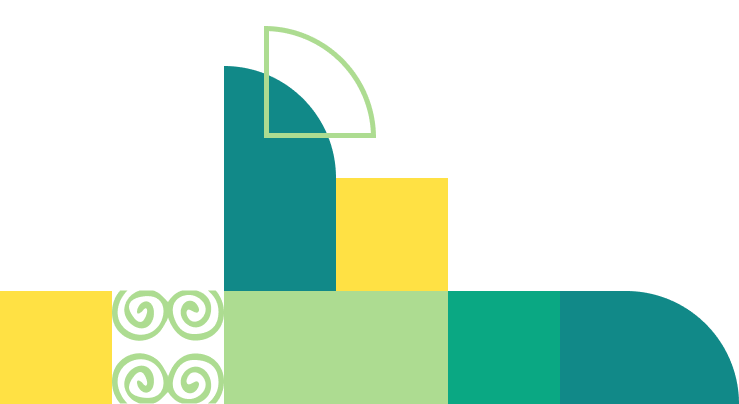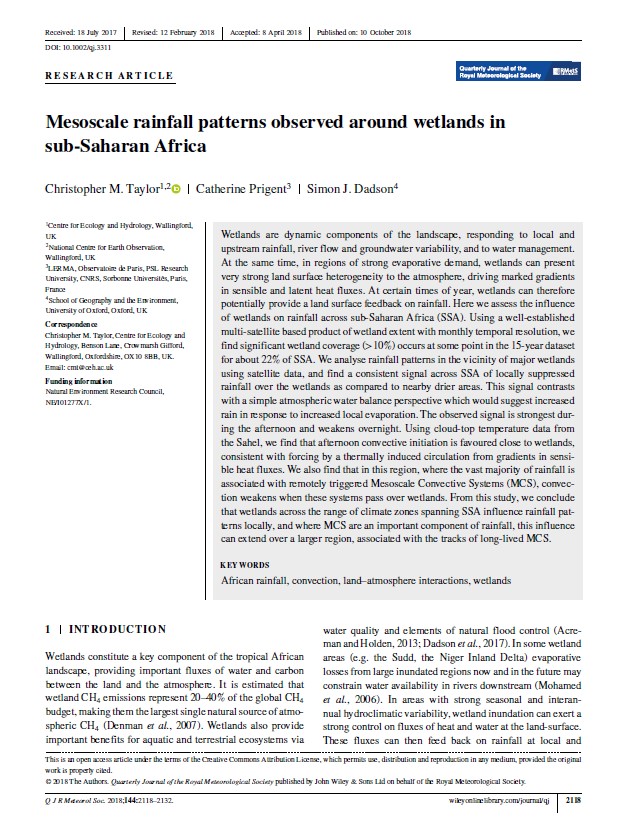 Download:
Related ICLEI Pathway(s)
Equitable and people-centered development
About
Resource summary
Wetlands are dynamic components of the landscape, responding to local and upstream rainfall, river flow and groundwater variability, and to water management.
At the same time, in regions of strong evaporative demand, wetlands can present very strong land surface heterogeneity to the atmosphere, driving marked gradients in sensible and latent heat fluxes. At certain times of year, wetlands can therefore potentially provide a land surface feedback on rainfall. Here we assess the influence of wetlands on rainfall across sub-Saharan Africa (SSA). Using a well-established multi-satellite based product of wetland extent with monthly temporal resolution, we find significant wetland coverage (>10%) occurs at some point in the 15-year dataset for about 22% of SSA. We analyse rainfall patterns in the vicinity of major wetlands using satellite data, and find a consistent signal across SSA of locally suppressed rainfall over the wetlands as compared to nearby drier areas. This signal contrasts with a simple atmospheric water balance perspective which would suggest increased rain in response to increased local evaporation. The observed signal is strongest during the afternoon and weakens overnight. Using cloud-top temperature data from the Sahel, we find that afternoon convective initiation is favoured close to wetlands, consistent with forcing by a thermally induced circulation from gradients in sensible heat fluxes. We also find that in this region, where the vast majority of rainfall is associated with remotely triggered Mesoscale Convective Systems (MCS), convection weakens when these systems pass over wetlands. From this study, we conclude that wetlands across the range of climate zones spanning SSA influence rainfall patterns locally, and where MCS are an important component of rainfall, this influence can extend over a larger region, associated with the tracks of long-lived MCS.
Related resources
Developing A Project Concept Note For Accessing Climate Finance
dual_screen
Brochures & fact sheets
Steve Tshwete just transition project summary
dual_screen
Brochures & fact sheets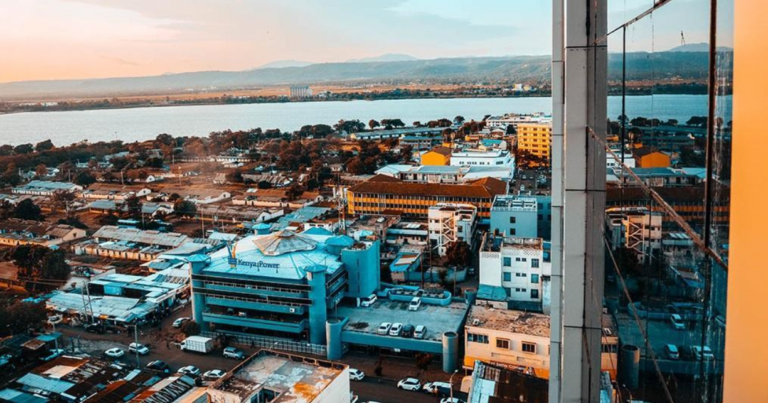 Multi-level Governance Dialogue Report
library_books
Publications & reports
Developing A Project Concept Note For Accessing Climate Finance
dual_screen
Brochures & fact sheets
Steve Tshwete just transition project summary
dual_screen
Brochures & fact sheets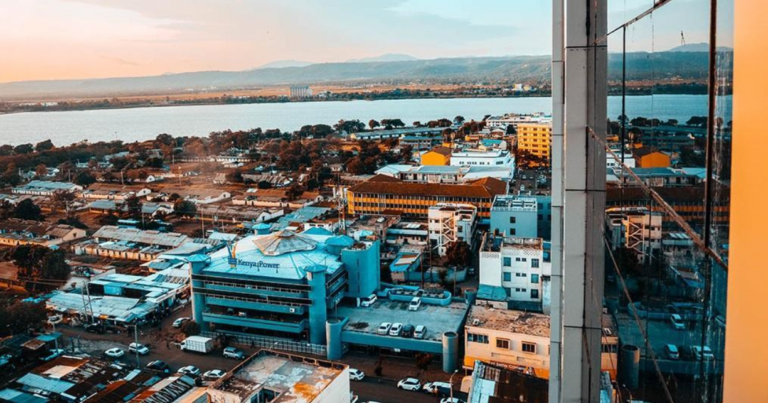 Multi-level Governance Dialogue Report
library_books
Publications & reports