2021 African City Food Exchange
Accelerating sustainable actions towards the transformation of Africa's urban food systems
Lilongwe Independent Dialogue
Dialogue title: TBC

 Senegal Local Governments Independent Dialogue
Dialogue title: TBC

Quelimane Independent Dialogue

Dialogue title: Strengthening Quelimane's Agri-food Systems and Actors through Investment and Innovation

Kisumu Independent Dialogue
Dialogue title: Building Collaborative and Effective Food Systems Governance Frameworks in Kisumu County

Accra
Independent Dialogue
Dialogue title: Transforming Accra's City-Region Food System through Robust Rural-Urban Linkages

Nairobi Independent Dialogue
Dialogue title: Towards a Future of Food that is Sustainable, Equitable and Secure in Nairobi City County

Cape Town High Level Food Systems Meeting

Dialogue title: Catalysing Local Government Actions for a Sustainable Food System in Cape Town
20 May 2021
Closed meeting
Arusha Independent Food Systems Dialogue
Dialogue title: Achieving Sustainable Food Systems through a Food Safety Lens: A Multi-stakeholder Approach
8 June 2021
Video coming soon
Antananarivo Independent Dialogue
Dialogue title: « SARU », Une approche adaptée pour garantir un système alimentaire résilient en région urbaine
Kigali and Rulindo Independent Dialogue
Dialogue title: Transforming Kigali and Rulindo's Food Systems through Robust Inter-regional Linkages and Natural Resources Management
Entebbe Independent Dialogue
Dialogue title: The Significance of Lake Victoria to Entebbe's Food System: Exploring the Opportunities for Food Security, Improved Livelihoods and Environmental Sustainability Outcomes
Tamale Independent Dialogue
Dialogue title: Building a Climate Resilient City Region Food System Through Innovative Strategies and Action Planning in Tamale
The year 2021 marks the beginning of the Decade of Action and calls for the acceleration of action towards addressing the world's most pressing challenges. Urban food insecurity remains a critical challenge that demands attention. Therefore, to address this, the creation of active spaces to facilitate cooperation and action is extremely crucial.
As part of efforts to mobilise local government actors and local food systems stakeholders,  FAO, ICLEI Africa and partners are holding the 2021 African City Food Exchange, which will convene city-level dialogues for 16 cities by May 2021 as well as the city-to-city showcases and learning exchanges between July and September 2021. The 2021 African City Food Exchange aims to accelerate the achievement of  sustainable and resilient food systems through two key phases:
Phase 1: UN Food Systems Dialogues
Elevating the voices of African cities towards the UN Food Systems Summit (UNFSS). The dialogues will be conducted from April to mid May 2021 and are about building consensus around local food system challenges, opportunities and highlighting city-level initiatives that could be raised as part of national, regional and global UNFSS processes. These will be conducted in 16 African cities:
Accra and Tamale in Ghana
Arusha and Dodoma in Tanzania
Cape Town in South Africa
Kigali and Rulindo in Rwanda
Kisumu and Nairobi in Kenya
Lilongwe in Malawi
Kaffrine, Kounghel and Sangalkam in Senegal
Quelimane in Mozambique
Tunis in Tunisia
The objectives of the dialogues are as follows:
To highlight the role that local governments and urban food system stakeholders are playing in improving their urban food systems, identify key food systems challenges, opportunities and priorities.
To generate discussions, action and commitments from local governments on food systems reforms to achieve the SDGS and the health and wellbeing of people and the planet.
To connect these dialogues with the national UNFSS Member States Summit Dialogues as well as the summit's independent dialogues
To achieve a lasting collaboration on urban food systems and bring together key stakeholders to continuously support and elevate the voices of cities in regional and international fora.
Phase 2: City-to-City Exchange through the #AfricanCITYFOODMonth
The City-to –city exchange will allow for peer-to-peer learning between cities with the aim of contributing towards building greater institutional and human capacity required to accelerate progress towards resilient and nutritious urban food systems. Using the ICLEI-RUAF #AfricanCITYFOODMonth platform in July 2021, the City-to-City Exchange Africa will bring together local government officials, civil society organisations, national government officials, researchers, non-profit organisations, funders, among other key stakeholders, with the aim of:
Accelerating the transfer of knowledge and experience from one or more cities or organisations, to one or numerous others
Fostering the joint creation of new knowledge, sharing experiences and brainstorming on challenges in cities, in turn empowering local governments as well as creating a collective voice from city-region food actors
Reinforcing the CITYFOOD network by stimulating active participation of policy makers, practitioners, the private sector, NGOs and citizens, paving a way for development of beneficial approaches and multi stakeholder partnerships
Providing opportunities to leverage and aggregate resources for joint activities (e.g. research programs) and a unified voice of city actors towards regional and global fora
Project locations: African Cities
Duration: Jan – Dec 2021
"We have seen that 'food' demonstrates the most powerful interlinkages between our cities, our environment, our health and wellbeing, our nature and our climate, and offers vast potential for improving equity and sustainability on our planet."
– Kobie Brand, Regional Director, ICLEI Africa and Deputy Secretary General, ICLEI
RELATED RESOURCE
AfricanCITYFOODMonth report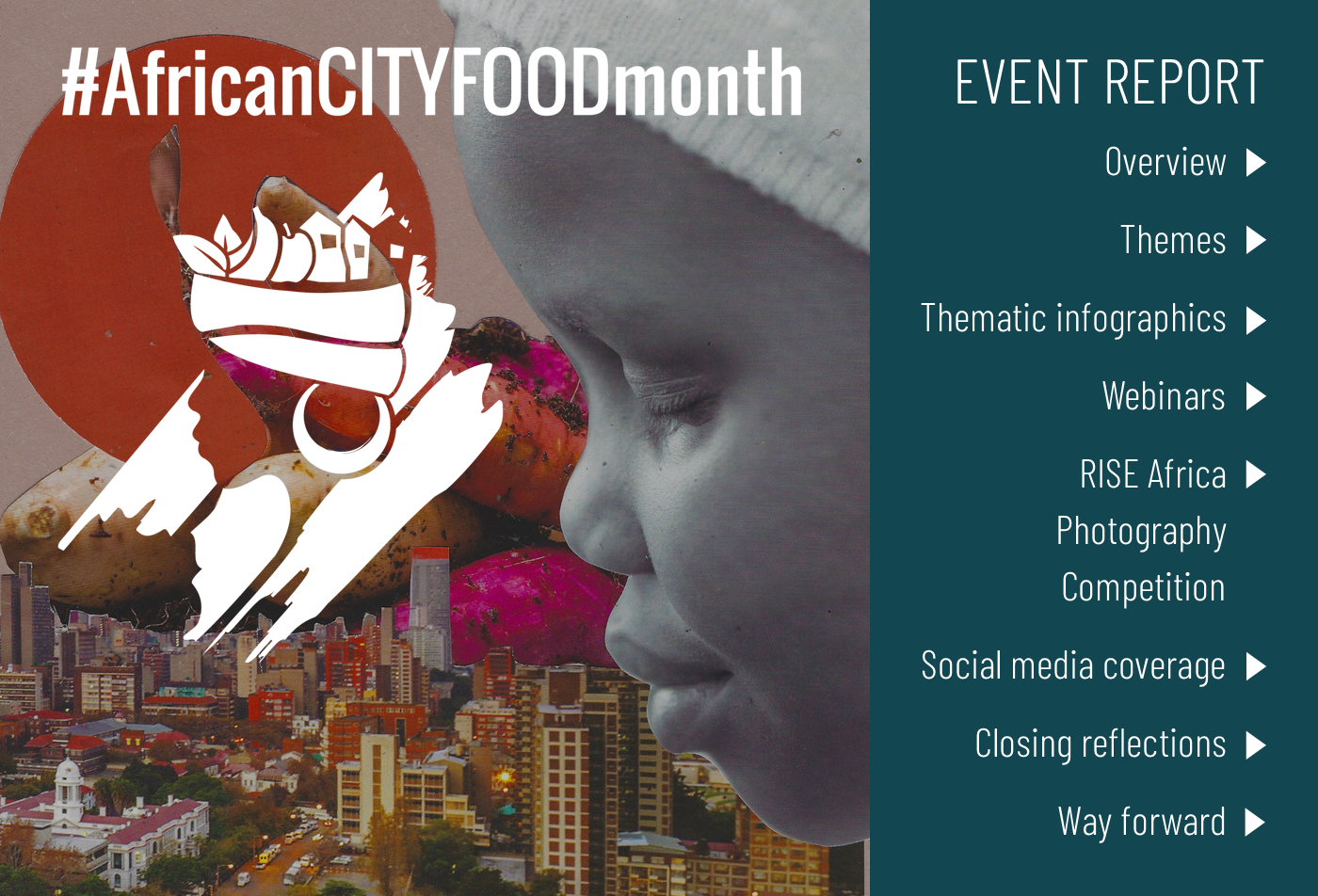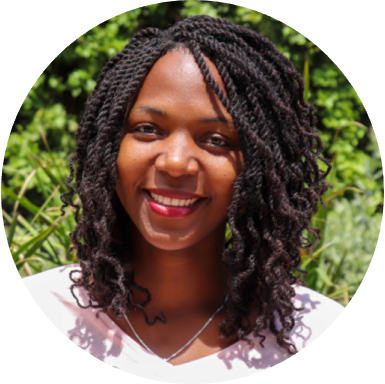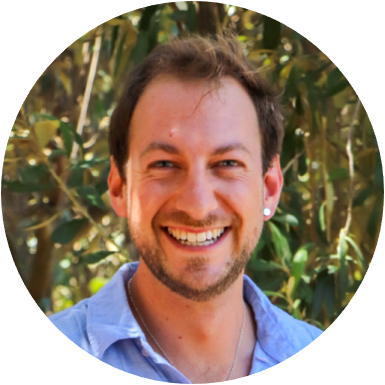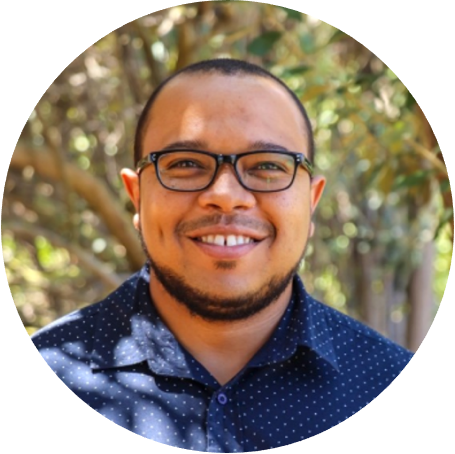 Project activities
Phase 1: Food Systems Summit Dialogues: Elevating the voices of African Cities towards the UN Food Systems Summit
Upcoming dialogues – watch this space for dates coming soon!
Accra Independent Food Systems Dialogue
Tamale Independent Food Systems Dialogue
Arusha Independent Food Systems Dialogue
Dodoma Food Systems Dialogue
Kisumu Independent Food Systems Dialogue
Nairobi Independent Food Systems Dialogue
Cape Town Independent Food Systems Dialogue
Kigali and Rulindo Independent Food Systems Dialogue
Kaffrine, Kounghel and Sangalkam Independent Food Systems Dialogue
Lilongwe Food Systems Dialogue
Quelimane Food Systems Dialogue
Phase 2: #AfricanCITYFOODMonth 2021
We will also be hosting a series of city-to-city showcases and learning exchanges in July as part of #AfricanCITYFOODmonth 2021. These will reflect upon the outcomes of the initial city dialogues and offer opportunities for sharing and co-learning between cities.