BUILDING AFRICAN URBAN SUSTAINABILITY
ICLEI Africa's journey: Working in Africa for over two decades to create a shared and sustainable urban future
by John Yeld, August 2017
Africa is a truly diverse and multicultural continent, where historically as many as 2,100 different languages may have been spoken by its multiplicity of people.
Because of their home's vast size, Africans face an equally diverse number of challenges, some of a global nature – such as finding appropriate mitigation and adaptation measures to counter human-induced climate change – and others specific to regions or smaller entities like cities, towns and villages, where local biodiversity loss, pollution, infrastructure deficiencies and similar problems may negatively impact the inhabitants' well-being.
Such challenges are being tackled head-on through a rapidly growing network whose like-minded members speak a single common 'language' of sustainability and urban development as they seek to improve the quality of life for all Africans. This is ICLEI Africa, one of the regional offices of the international network ICLEI-Local Governments for Sustainability whose members are committed to building a sustainable future for people living in urban communities across the globe.
ICLEI's clear focus on urban areas is not arbitrary: Earth is rapidly transforming into an "urban planet", with estimates suggesting that some two-thirds of all humanity will be living in towns and cities by the middle of this century. The organisation's vision is that of sustainable cities confronting the realities of urbanisation, adapting to economic and demographic trends, and preparing for the impacts of climate change and other urban challenges.
To achieve this, it works at uniting local and subnational governments within an effective and inclusive network, where its members can create positive change through collective learning, exchange and capacity building.
Established in 1990, ICLEI is today a vibrant organisation whose 1 000-plus members have indeed built an international network of cities and local governments, spread over 86 countries and collectively involving more than a quarter of the world's population. All are committed to building a sustainable urban future and becoming sustainable, low-carbon, resilient, eco-mobile, biodiverse, resource efficient and productive, healthy and happy, with a green economy and smart infrastructure.
One of this global network's nine regional secretariats is ICLEI-Africa that exercises its responsibility for managing ICLEI's presence in sub-Saharan Africa from its Cape Town-based offices.
"The earliest members from our region include ICLEI founding members Dakar and Kampala, who were at our founding congress in New York City in September 1990. And our membership has been growing ever since with members like the City of Cape Town signing up in 1994, followed soon thereafter by Johannesburg and many others."
African cities have a long association with the organisation, says ICLEI Africa regional director Kobie Brand.
ICLEI Africa is governed by a regional executive committee consisting of five mayors of member cities – currently Addis Ababa (Ethiopia), Bulawayo (Zimbabwe), Bafut (Cameroon), Vacoas-Phoenix (Mauritius) and Monrovia (Liberia) – one of whom is selected to also represent Africa on the ICLEI council. Currently that global representative is the Mayor of Bafut, a small town of only about 80,000 inhabitants but highly symbolic because of its commitment to traditional culture, sustainability and biodiversity. It gained global prominence after featuring in naturalist Gerald Durrell's popular 1954 book The Bafut Beagles.
ICLEI Africa's Secretariat both contributes to, and taps into, the organisation's international network of local government leaders and professional staff who share tools, strategies and good practices for promoting the overall goal of sustainable development through the 17 United Nations Sustainable Development Goals.
However, the Secretariat also lays emphasis on a few key work streams that have particular relevance to Africa and that resonate with the continent's needs of promoting job creation and empowering women within a pro-poor socio-economic framework. These work streams are energy, climate change and resilience; water and sanitation; nature-based solutions and food security; sustainable infrastructure and integrated urban planning.
"

The great thing about ICLEI is that it's an international organisation, but the work that each regional office does is contextualised locally to meet the needs of its members,"

"
Michelle Preen, ICLEI Africa senior manager for communications, membership and knowledge management..
The first ICLEI Africa Secretariat was established in Harare, Zimbabwe in 1995, before moving to Joburg in 2001 and then to its current home in Cape Town in 2008. Although ICLEI Africa has had independent and self-funded offices since 2013, Brand pays tribute to their previous host cities, Johannesburg (2001-2006) and Cape Town (2008-2012), who generously hosted the offices in these earlier years.
Brand concedes that the first few weeks at her new job, which she took up in 2008 when the City of Cape Town hosted the office, were intimidating.
"It was an interesting time," she says diplomatically. "We started as a very small team." Being able to balance the needs of diverse members like cities such as Cape Town and Durban – big, modern, forward-thinking metropolitan cities – and the majority of other members who were smaller towns or cities like Fongo-Tongo in Cameroon or Chinhoyi in Zimbabwe with their very different needs and goals, was challenging. "But it was also very enriching, being right at the cutting-edge. Working at the local level with such a diverse group of inspiring city leaders and officials who are tackling some of the hardest issues facing our planet today, demands high levels of innovation and energy, but it's extremely rewarding,"
Brand adds..
Fast-forward a decade and that early iteration of the regional branch of the organisation is unrecognisable. ICLEI Africa is now active in projects in 126 cities and has a growing membership base of more than 100 cities from 22 countries in sub-Saharan Africa. This nicely round number is thanks to the 100th member which ICLEI Africa were proud to welcome into their network in July 2017 – the east African metropolis of Nairobi, capital city of Kenya. And through partnerships with seven local government associations on the Continent, ICLEI Africa's reach is effectively widened to thousands of additional local governments.
Currently, all the African Secretariat's work is managed from its Cape Town offices where Brand heads a staff of 24. Nominally based here, on any particular day many of these staff will probably be found all over sub-Saharan Africa, working at any one of the diverse project locations, says Brand.
"

Today one of our teams may be in Accra, tomorrow another in Harare, next week in Dar-es-Salaam or somewhere in Rwanda, wherever we're able to make a difference through the projects we deliver in these cities. And I think that's what we appreciate most about our jobs – we're working to make a tangible difference on the ground.

"
Given the demands of an organisation operating on a continent with huge social diversity, it's perhaps not surprising to learn that staff at the Africa Secretariat speak 10 languages between them. One polyglot is Steven Molteno, who arrived as an intern in 2010 and whose subsequent promotion as a fully-fledged member of the dynamic and passionate team was partly earned through his ability to speak English, French, German, Spanish and some Arabic. "And I can understand a tiny bit and speak the basics of Swahili," he adds modestly.
Expansion of the Secretariat is imminent as ICLEI's African footprint grows. "At the moment we're in discussions with Dar-es-Salaam to see if we can perhaps open a sub-Saharan African regional hub office there, and then we're looking at other hubs, certainly one in West Africa," 
says Brand..
"All of ICLEI Africa's projects are needs driven within urban spaces," explains Dr. Meggan Spires, who as one of three senior managers assisting Brand is responsible for teams working primarily on the organisation's Resilient City and Low Carbon (energy) agendas. "Our work always begins with working closely with city stakeholders so that any project we embark on serves their needs, builds relationships and capacity, and moves our cities further on the sustainability journey," 
Spires says.
Stressing that ICLEI was founded by cities for cities, Molteno describes how ICLEI assists and promotes members through its triple role:
• connecting political leaders with technical leaders and sustainability experts in effective partnerships;
• advocacy of sustainability and local solutions; and
• being a resource centre or solution gateway for knowledge management and easily accessible information.
The projects ICLEI designs and implements are either developed locally with cities or form part of wider, trans-regional or global ICLEI initiatives. Spires says that, for her, ICLEI Africa's biggest success is the long-term relationships that its staff develop during projects. "We build 'champions' in the municipalities who, after a specific project comes to an end, can continue driving the sustainability agendas there. In fact we don't ever leave our cities, and that's the big advantage that ICLEI has as a city network. Because if project cities and towns are our members, we will stick with them for the long haul, and even if they're not, they're still within our network and we care about them."
"We act as a broker between these sometimes divergent groups, and I think that's another of ICLEI's strengths. That's important, because we're not going to solve Africa's challenges just by governments working alone."
She also points out that, as well as working with city and municipal officials, ICLEI Africa works with informal communities to facilitate their more effective interaction with local authorities or subnational governments.
Africa's cities of tomorrow will look very different from today. For one, they will be, in most instances, far bigger and busier places, accommodating far larger urban communities than today. And ICLEI Africa is in a unique and privileged position to play a significant role in this changing context, Brand says.
"We're able to contribute directly to a new urban trajectory that will provide these communities with thriving cities that are on a clear and collective journey towards sustainability – cities that connect people and nature, providing safe, inclusive and resilient havens for the majority of Africans."
Gino van Begin, Secretary General of ICLEI, says the organisation's African Secretariat is responsible for serving its members across sub-Saharan Africa, a region with exceptionally high urbanisation rates.
"So it's reassuring that our committed team in Africa is well geared to serve our members in meeting this challenge and moving towards a shared and sustainable urban future."
ICLEI Africa Chair, Mayor Abel Langsi Ngwasoh of the Bafut Council, emphasises the organisation's cooperative structure:
"Our network of subnational and local governments is an inclusive association – from provinces and large mega-cities, to small towns and districts – and as we continue to grow, we aim to make a significant impact in Africa, contributing to sustainability and building resilience."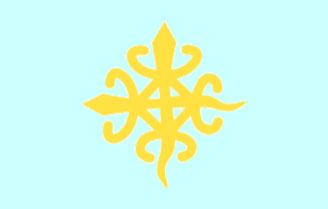 Respect
"Unity in diversity"
We value and respect ourselves, each other, our members, partners, customers, suppliers and the community.
Embodiment of this value
Treating all persons with dignity and courtesy
Embracing diversity of cultures and viewpoints
Encouraging and valuing all contributions
Provide credit where it is due
Assess, analyse and evaluate ideas without judgement
Innovation
"Life-long education, continued quest for knowledge"

We celebrate the freedom to pursue informed decisions and creative problem solving by learning from our experience and promoting innovative thinking.
Embodiment of this value
Aim to innovate through testing new ideas
Explore good ideas
Engage with colleagues for increased creativity
Turn problems into opportunities
Grow from your mistakes
Capture and share best practice
Appreciation
"Work for a good cause, you will get support"

We recognise the quality, value and significance of our colleagues, internally and externally with all stakeholders.
Embodiment of this value
Communicate your appreciation
Pay attention and listen to understand
Acknowledge good performance
Celebrate success
Foster a positive and supportive atmosphere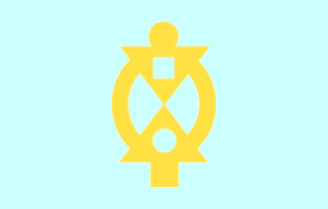 Teamwork
"Cooperation and independence source"

We strive to work together with both our clients and colleagues for finding better plans and solutions through fostering strong relationships and knowledge sharing.
Embodiment of this value
Build productive, long-term relationships
Readily share experiences, resources, knowledge and opportunities
Engage with the team for increased efficiency
Learn from your peers
Integrity
"Genuineness and authenticity"

We will always conduct ourselves in a professional and ethical manner, fostering trust and honesty in our interactions.
Embodiment of this value
Be honest, fair and realistic
Follow through on commitments
Share our values with our partners.
Build trust amongst each other, our clients, our suppliers and our community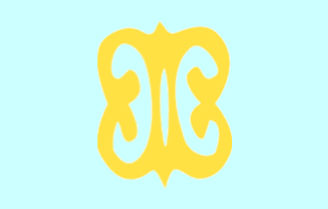 Commitment
"Imperishable and endurance"

We recognise the importance of a consistent positive work ethic delivered with commitment and dedication.
Embodiment of this value
High productivity
Dedication to completion
Producing work of a very high standard
Taking responsibility
Exceed your team and clients' expectations
Acknowledge success
Join ICLEI Members committed to building a sustainable urban future.