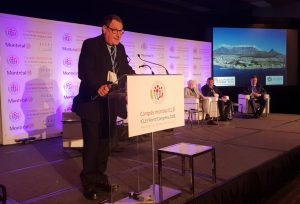 Over 1 000 scientists, practitioners, business leaders and policymakers from around the world met in Cape Town, South Africa, between 18 and 21 June 2018, to connect, learn and inspire at Adaptation Futures 2018. The aim of this 5th International Climate Change Adaptation Conference was to facilitate dialogues for solutions. This is the first time that the biennial conference has been held on African soil, and it successfully brought a significant number of African delegates to the conference, many of whom shared unique experiences from this diverse continent.
ICLEI Africa participated in a number of sessions, from grappling with how to deal with adaptation within interdependent systems, to discussions on elevating the urgency with which the world deals with warming cities, to how best to mainstream nature-based solutions for climate change adaptation. It was encouraging to see the conversation move to more discussion on implementation and finance, which our cities so desperately need.
At the same time, from 19 to 22 June, the ICLEI World Congress took place in Montreal, Canada. At this event, held every three years, hundreds of local, regional and national governments, international agencies, private sector representatives, academics and researchers, community groups and other partners from around the world came together to steer the global sustainable development agenda by strengthening action taken in urban areas worldwide.
In the spirit of collaboration, which was a theme that resonated strongly at both events, Dr Meggan Spires, Senior Manager at ICLEI Africa, presented a message of support from ICLEI's World Congress to Adaptation Futures, during the closing plenary. While at ICLEI's World Congress, Cllr Johan van der Merwe, Mayoral Committee Member for Finance at the City of Cape Town, shared the message of support from Adaptation Futures with World Congress delegates. The two messages read: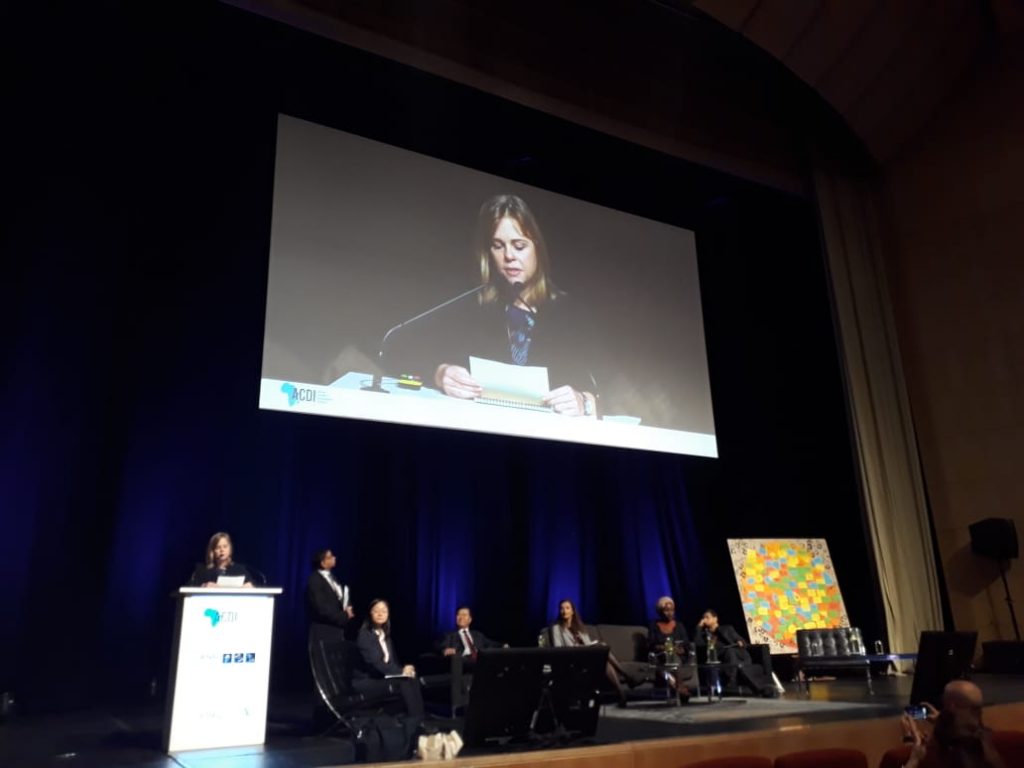 From ICLEI World Congress to Adaptation Futures 2018
On Tuesday, 19 June, Montreal has welcomed over 1 000 delegates committed to sustainability. Participants are discussing transformative actions, approaches, and the necessary strong commitments needed to achieve a sustainable urban world.
As a compass to manage our rapidly changing urban and global environment and to transform our cities and regions that surround them, ICLEI envisions to drive action through five critical and strategic pathways, which are closely interlinked. Our Resilient Development pathway sets the path for cities, towns, and regions to anticipate, prevent, absorb and recover from shocks and stresses, including climate change related impacts, and to improve essential basic response structures and functions. Climate change adaptation is at the heart of our efforts to build a resilient and sustainable urban future for all!
We are delighted to connect with the 5th biennial Adaptation Futures conference participants in Cape Town and applaud their action-oriented vision. We hope Adaptation Futures has yielded productive discussions and fruitful partnerships and look forward to connecting our efforts post-conference and to working closely to achieve our common goals.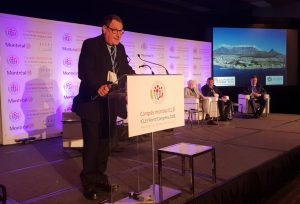 From Adaptation Futures 2018 to ICLEI World Congress
Cape Town has hosted 1 300 delegates from all corners of the globe at the 5th biennial Adaptation Futures conference this week. The Conference has brought together actors from diverse backgrounds to apply our minds to accelerating action on climate change adaptation.
A key message from Adaptation Futures 2018 is "now is the time for action". So we support an adaptation approach that is action-orientated, people-centred and promotes collaboration and partnerships.
In the spirit of collaboration, Adaptation Futures 2018 greets partners, colleagues, and fellow researchers and innovators at the ICLEI World Congress in Montreal. We know that climate change adaptation is an important theme at your conference, and we look forward to post-conference collaboration on new climate change adaptation imperatives which have surely emerged from your deliberations in Canada.