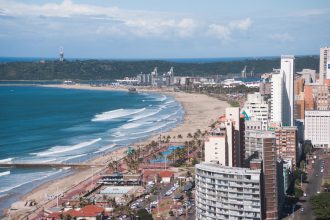 ICLEI has partnered with WWF for a number of years, to work with cities in the development of their One Planet City Challenge submissions. This year's challenge focused on sustainable urban mobility and attracted 132 cities from 23 countries to take part.
The global winner was announced as the Swedish City of Uppsala at the WWF One Planet City Challenge Global Award Ceremony. Uppsala impressed the jury with its sophisticated sustainability interventions that spanned across a number of sectors, as well as the strong leadership they've shown in the region.
Along with the global winner, 21 national winners were also announced. These included ICLEI members, eThekwini Metropolitan Municipality (South Africa), Dar es Salaam City Council (Tanzania), and Kampala Capital City Authority (Uganda).
South Africa's national winner was eThekwini Metropolitan Municipality. Some of the leading sustainable urban mobility related activities in the city include:
• a staff cycling programme,
• an Integrated Rapid Public Transport Network (IRPTN)
• a pilot project on electric bikes, and
• an extensive cycling network.
ICLEI Africa would like to congratulate all of the cities that participated and, in particular, those that were recognised as winners!
For more information on climate action and targets for each of the cities, please visit their carbonn® Climate Registry profiles at eThekwini, Dar es Salaam and Kampala.