Africa's capital cities stepping forward to tackle climate change and build more sustainable cities under newly elected leadership
The 54 capital cities of Africa have elected their new Presidium for the next three years. Her Excellency Mayor Roheyatou Malick Lowe, Mayor of Banjul, The Gambia and Member of the Executive Committee of the Global Parliament of Mayors (GPM), is the newly elected President of the African Capital Cities Sustainability Forum (ACCSF). She is joined on the ACCSF Presidium by Her Excellency Soham El Wardini, the Mayor of Dakar, Senegal, and by His Excellency Mohamed Sadiki, the Mayor of Rabat, The Kingdom of Morocco.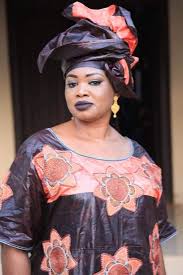 This Forum, founded in 2015, by the City of Tshwane, is dedicated to bringing all of Africa's capital cities together to mobilise and accelerate policy changes, multi-level governance, collaboration and local actions to address the cumulative and deeply inter-connected development issues their fast-growing urban communities are facing. Their focus is on shaping more sustainable, safe, inclusive and resilient cities for all, with a special focus on addressing social and economic inequalities, service and infrastructure backlogs, climate change and ecosystem degradation in ways that stimulate growth, job creation, gender equity and youth development.
The ACCSF members concluded their internal election process in October to elect their leaders for the next three years. The results are as follows:
Incoming President: Her Excellency Roheyatou Malick Lowe, Mayor of Banjul, The Gambia
First Vice President: Her Excellency Soham El Wardini, Mayor of Dakar, Senegal
Second Vice President: His Excellency Mohamed Sadiki, Mayor of Rabat, The Kingdom of Morocco
Together, this Presidium is committed to strengthening the voice and advocacy efforts of Africa's capital cities, and of all cities on the continent, as pivotal partners to national governments, the private sector and urban communities to collectively tackle the rapidly increasing and complex issues related to sustainable development, as manifested in the SDGs (Sustainable Development Goals). Ahead of the United Nations Decade of Action, focused on the attainment of the SDGs by 2030, and the Decade on Ecosystem Restoration, both kicking off in 2021, the ACCSF is ready and committed, under its new leadership, to lead by example, as a collective in Africa, but also each as a capital, in their own respective countries.
Committed to close collaboration with other levels of government, and with the African Union and its Commission structures, to achieve the 2063 Vision of "The Africa We Want", the ACCSF will have its inaugural meeting under its new leadership in December.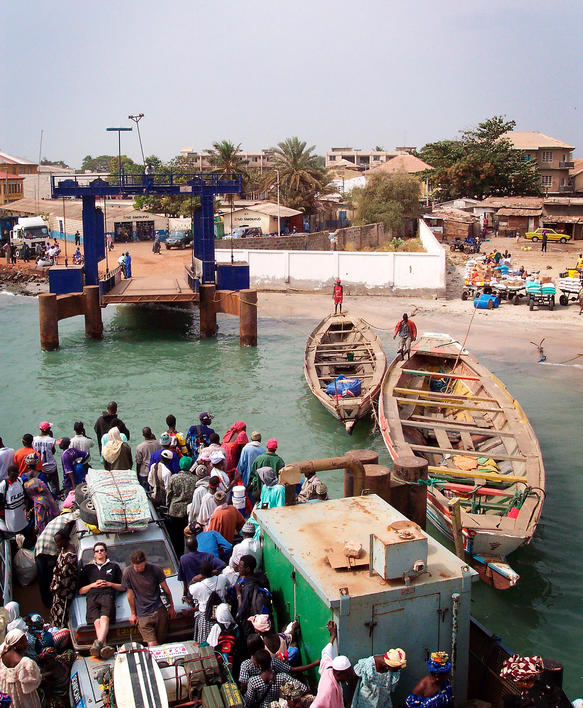 Over the next decade, the ACCSF will tackle a wide range of development issues, including more direct access to finance, local mandates and enhanced multi-level governance structures to ensure that Africa's cities will become safe and inclusive havens for innovation and increased quality of life for all. This will enable Africans from across the Continent to live in harmony with nature and in ways that build their economies and their resilience, enabling a green and low-carbon recovery from COVID-19, with greater and more equitable access to resources and opportunities for their fast-growing urban communities.
Realising that, as capital cities, they are in a unique position to drive and lead national change, which can lead to continental change, the ACCF member cities are deeply committed to take hands and tackle these issues together. This commitment and strong reserve are clear in this inaugural statement by incoming ACCSF President, H. E. Mayor Lowe:
"The African Capital Cities Sustainability Forum, being a powerful network, is committed to my political vision as Mayor of the Capital City of Banjul, to promote growth and development. This has been a key issue in my political manifesto as I contested for the mayoral elections back in 2017. This dream has not eluded me and it is still my commitment, not only to Banjul, but now as President of the ACCSF.
I am excited by the fact that with close collaboration and consultation, together we can celebrate what has already been achieved in the areas of transitioning to resource efficient, and climate resilient cities, and other areas of the SDGs. Our challenges in the areas that are threatening our development remain crucial – among them, the issues of land and biodiversity degradation, unemployment and social inequities, as well as energy and water access, among others. Despite these burning issues, it is my fervent belief that with the new inspiration and the emergence of the position I find myself in as President of the ACCSF, we as a body of dedicated mayors who have our continent at heart, will leave our footprints, for generations to come to note that we have played our parts through partnership and collaboration."
Adding to the above, the inaugural statement by H. E. Mohamed Sadiki, Mayor of Rabat, focused on the need for locally driven action, his own commitment to the ACCSF, and a message of thanks to his fellow African Mayors, Governors and other heads of the ACCSF cities:
"The primary driver of human behavioural change, is environmental change! This is a reason we as Mayors can initiate important actions at the local level. For this, our commitment to sustainable development is a priority and a public policy in its own right. Promoting sustainability should not be limited to its restorative dimension, but should be preventive as part of a proactive policy. We must rethink our development model, anticipate our actions, and promote resilient and inclusive cities through a participatory approach, mobilising all regional actors, especially civil society and all citizens, leaving no one behind.
Through these convictions, we reiterate our commitment to serving on the ACCSF Presidium, to take it to new heights, and, above all, strongly to contribute to the development of major strategic guidelines and leadership, and lay the foundations of a promising vision for sustainable and innovative African cities, in line with Agenda 2063 of the African Union.
On behalf of the Council of the City of Rabat, we thank the Mayors of the African Capitals who elected us, as part of a collegial and united Presidium alongside my sisters and colleagues: Her Excellency Mrs. Roheyatou Lowe, Mayor of Banjul, as President of the ACCSF and Her Excellency Mrs. Soham El Wardini, Mayor of Dakar, as 1st Vice President of the ACCSF."