chevron_left Back to News updates
8 November 2023
Creative youth-led vision unveiled
UNA Resilience opens "Preserve, Conserve & Tinker" Exhibition launched in Cape Coast and online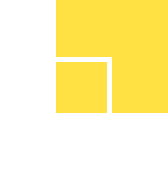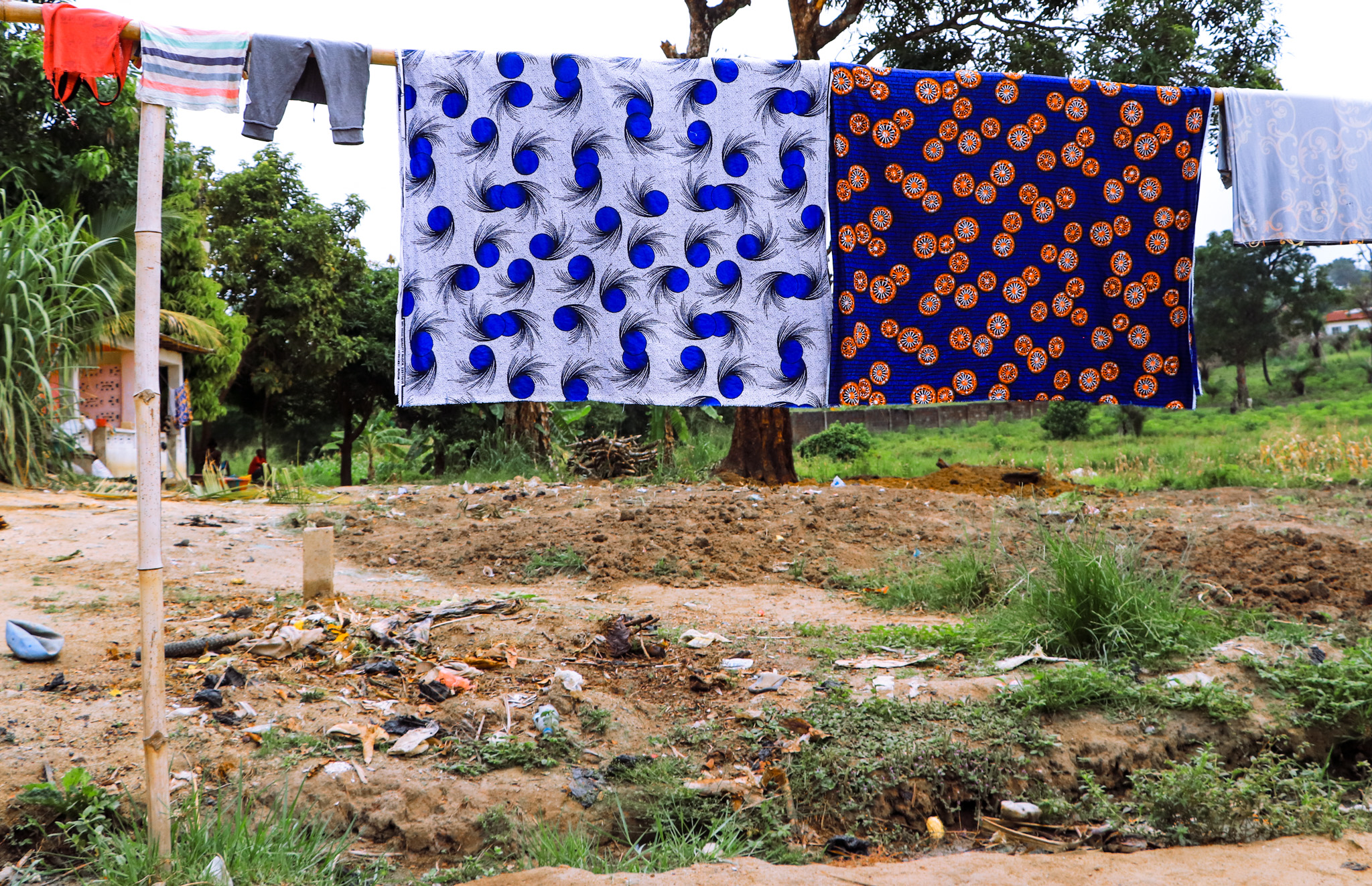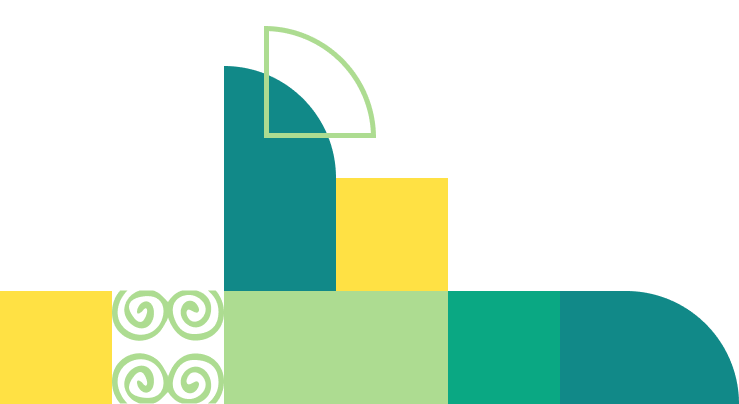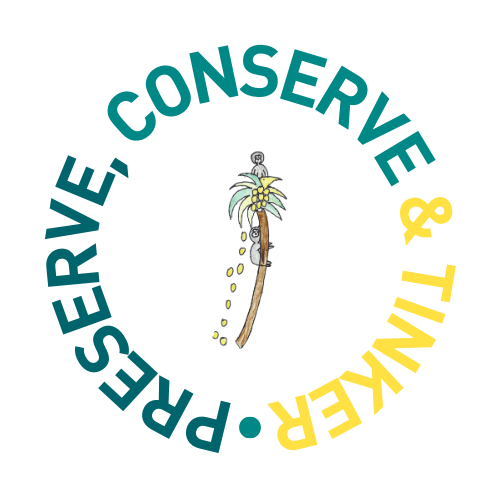 The exhibition was officially opened by esteemed guests including Hon. Mayor Ernest Arthur of the Cape Coast Metropolitan Assembly (CCMA), His Worship the Mayor Kobba Musa of Bo City, and representatives from the City of Bonn in Germany, Cape Coast's twin city. Also in attendance were representatives from SwedBio, the generous funders of the UNA programme for over a decade. The event closed off a three-day city to city exchange workshop, where local and international leaders convened to engage in meaningful dialogue, collaborative sessions, and co-learning panels.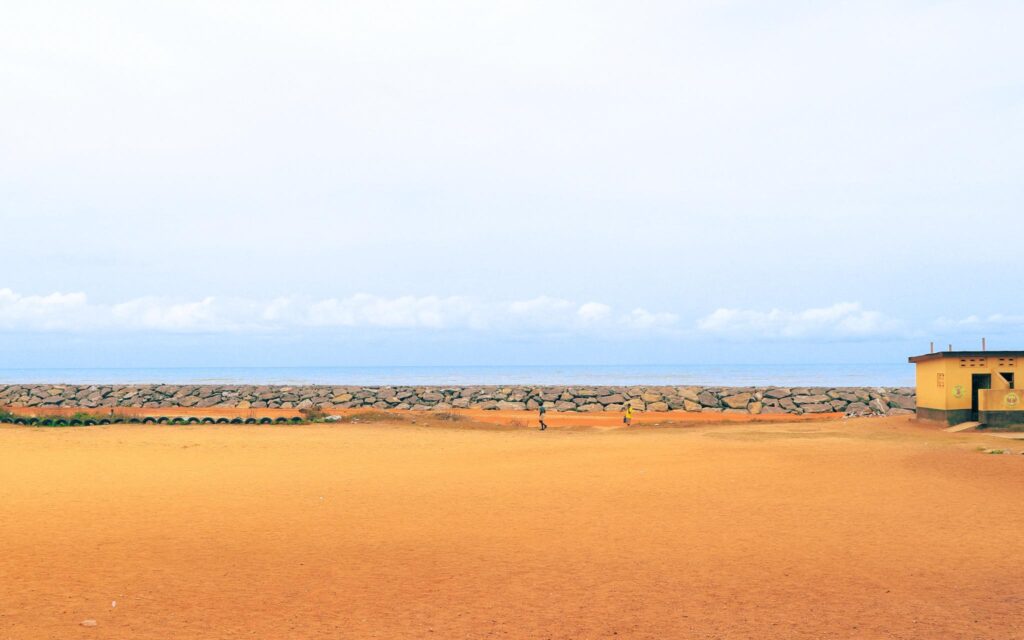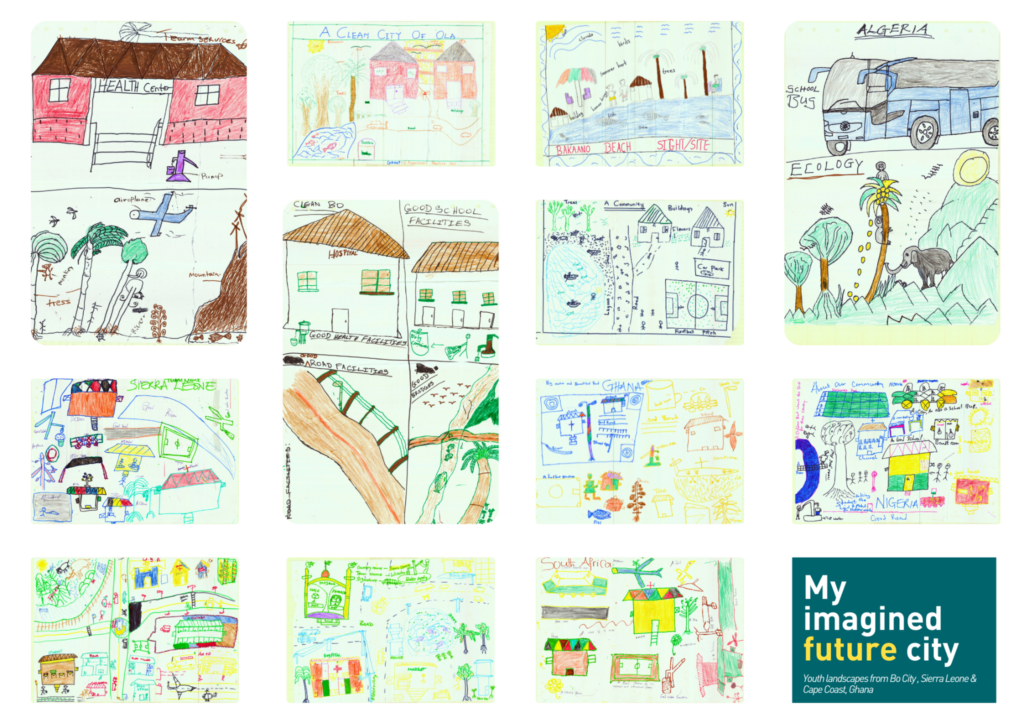 'Preserve, Conserve & Tinker' delves into a future envisaged by the youth – the inheritors of our cities and natural treasures. Through vivid images, drawings and creative expression, the exhibition encapsulates the aspirations, challenges, and innovative ideas surrounding the preservation and conservation of urban nature", said Hon. Mayor Ernest Arthur, "by showcasing the insights of the community, especially its youth, the event provides a unique platform to foster multilevel dialogue, understanding, and action toward safeguarding these vital resources.
The latest phase of the UNA programme, UNA Resilience, has been active in Cape Coast, Ghana and Bo City, Sierra Leone since 2021, and facilitated several convenings, including a collaborative photovoice workshops in the project cities in April 2023. Community members and stakeholders participated in these workshops, using the lens of photography to capture the essence of their interactions with their urban environments. From highlighting challenges to envisioning solutions, these visual narratives reflect the intricate relationship between communities and their natural surroundings.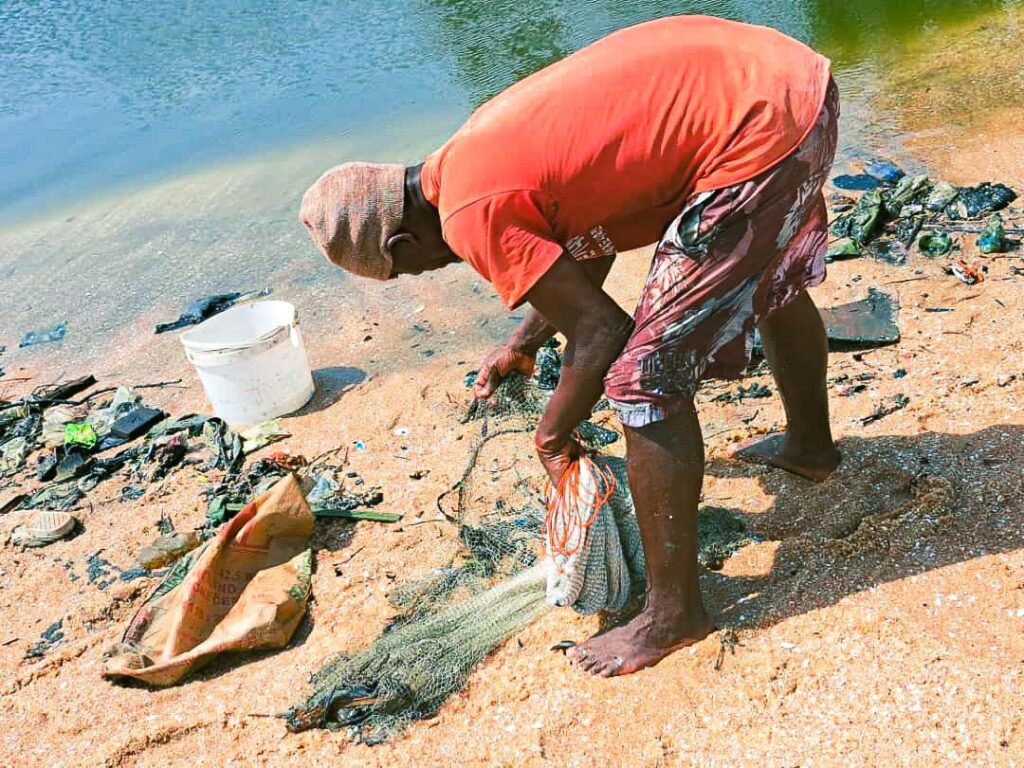 Photovoice images captured by community stakeholders in Cape Coast and Bo City: John, Cape Coast: (from left) Fishing activity ongoing at Fosu Lagoon, Submitted by Mary Boima, Bo City Group 2, Wooden bridge
A parallel youth workshop empowered young people to articulate their visions of a resilient future. Through vibrant drawings resembling blueprints, they communicated their hopes for the future of their cities and urban nature. These drawings, displayed alongside photographs of the existing natural assets, underscore their beauty and the urgency to conserve them.
Underpinning this exhibition is ICLEI Africa's mission to pioneer a human rights-based approach to mainstreaming nature-based solutions through the UNA Resilience project. ICLEI Africa stands at the forefront of advocating for sustainable urban development, emphasising the symbiotic relationship between human well-being and the preservation of nature. Through UNA Resilience, ICLEI Africa demonstrates its commitment to empowering communities and local officials to become active stewards of their environment, guided by a strong foundation of human rights principles.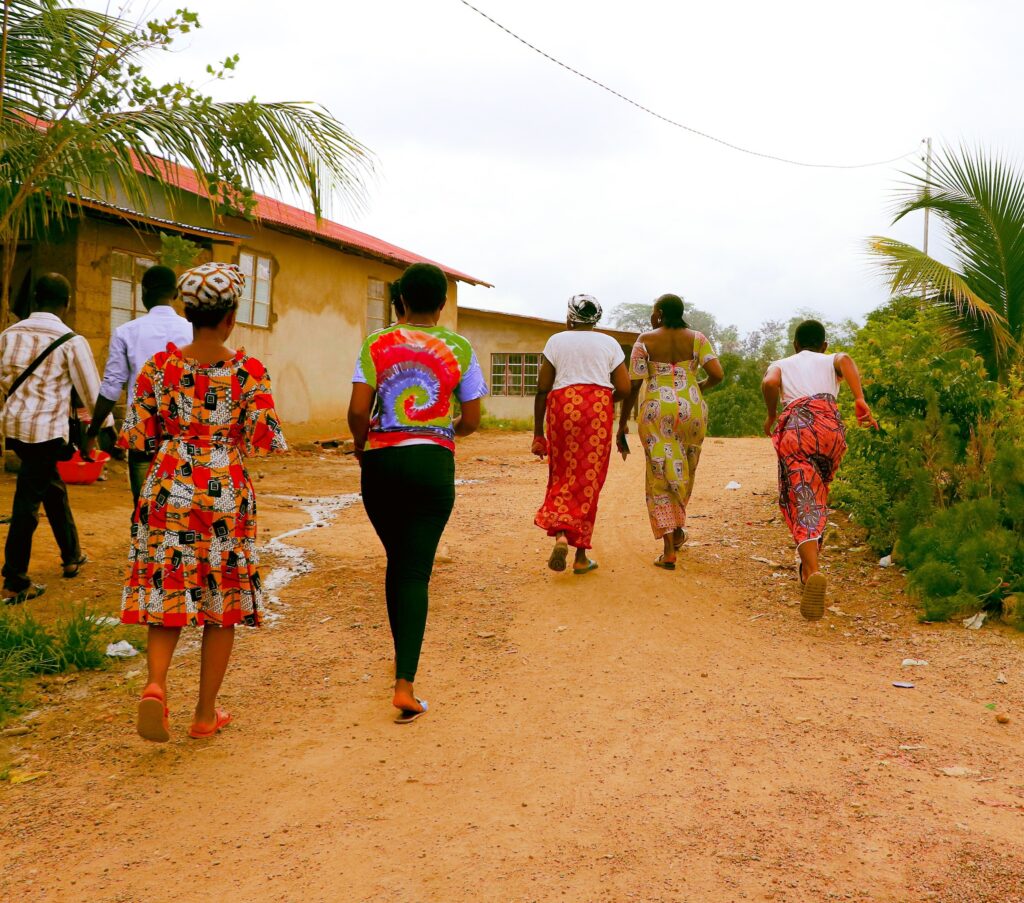 Preserve: Celebrating the inherent beauty of urban natural assets, this section reminds us of their value and the significance of safeguarding them for generations to come. Photographs capturing the splendor of these spaces are juxtaposed with the creativity of youth drawings, offering a compelling visual narrative.
Conserve: This segment delves into the responsibility of nurturing our urban natural assets. It acknowledges the symbiotic relationship between humans and nature, emphasizing that as we care for our environment, it reciprocates by caring for us. It prompts us to consider our shared obligation to conserve these assets.
Tinker: Encouraging community participation, this section spotlights areas in need of collective action to ensure a resilient future. It underscores the importance of leveraging available resources and collaborative efforts to address contemporary challenges. By embracing small-scale changes, we can collectively create a ripple effect that transforms our cities.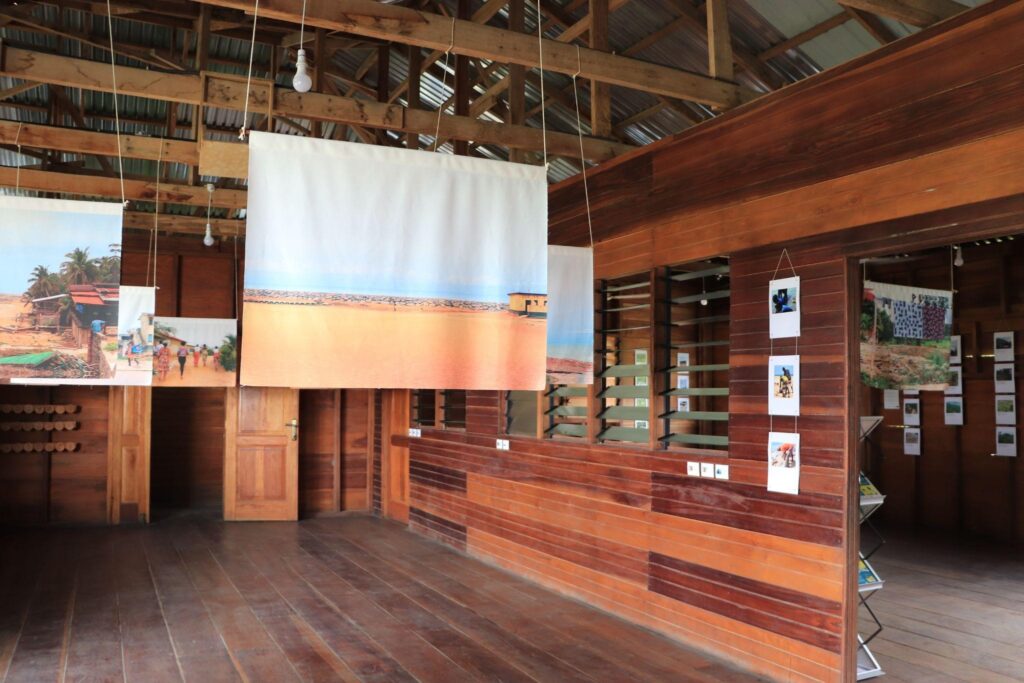 Preserve, Conserve and Tinker on display  at the Cape Coast Biodiversity Centre
"Preserve, Conserve & Tinker: Rethinking Our Future Through a Youth Lens" challenges us to see our urban landscapes through new eyes and empowers us to take action. The exhibition creates a platform for visual storytelling, inviting visitors to reflect on the role of urban nature and our responsibility to nurture  it. It serves as a powerful reminder that the choices we make today impact the world we pass on to the next generation.