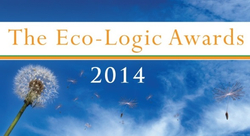 ICLEI Africa calls on its members to join the Eco-Logic awards to showcase the efforts they have made in tackling climate change at a local level.
The Eco-Logic Awards identify individuals, organisations and communities that positively contribute towards a sustainable world – and encourage the consumer public to support them by purchasing their products and services.
In partnership with SABC3, The Enviropaedia established the Annual Eco-Logic Awards in 2011. These have since grown into South Africa's most Glamorously Green eco-calendar event, receiving extensive TV, radio and print media coverage.
There are 12 environmental categories to showcase members contributions to a sustainable society and environment so sign up here!