Greening the Blue City of Chefchaouen
Feature City Profile: Greening the Blue City of Chefchaouen
In his role as a member of the ICLEI Africa Committee, Mayor Mohamed Sefiani of Chefchaouen is passionate about leading African cities to realise their sustainability goals. He highlights how Chefchaouen is transforming itself from Morocco's Blue Pearl to being a truly green city.  
Mohamed Sefiani has served as Mayor of Chefchaouen since 2009 and is acutely sensitive to the issues of sustainable development. Through his work with ICLEI and other organisations, Mayor Sefiani is transforming Chefchaouen into one of Africa's leading sustainable cities.
Chefchaouen, the Blue Pearl of Morocco
Chefchaouen, an ancient intermediate city of around 50 000 habitants, is located in the beautiful Rif Mountains of Morocco and surrounded by several regional and national parks. Boasting countless heritage and natural assets, the city is known as the Blue Pearl of Morocco for its prominent blue-washed houses and walls.
For the last several years, the Municipal Council of Chefchaouen has been officially prioritising the city's sustainable development in a range of areas, from enhancing biological diversity, to developing ecotourism. It is indeed a self-proclaimed green city. Not only is Chefchaouen a member of several Moroccan city networks committed to sustainable management and development; it is also a founding member of the Moroccan Association for Eco-Cities (AMEV). In 2015 the municipality won the Hassan II Prize for the Environment in the Local Authorities Initiatives category.
"We have a strategy and the city aspires to become ecological and sustainable. We work with other Moroccan cities and from all over the world for this aim."
Chefchaouen and ICLEI 
Since his election in 2009, Mayor Sefiani has received strong political support in his quest to increase visibility for Chefchaouen at an international level. ICLEI has played a crucial role in this by facilitating best practice and knowledge exchange opportunities around the world.
Motivating for why Chefchaouen joined ICLEI, Mayor Sefiani says, "An important local government network was missing – a network which is coherent with our sustainability and climate goals. This is why ICLEI represents for us a reference in these fields, from an advocacy point of view, but also and especially for its technical expertise and support through programmes and for the projects of its cities on the issues of climate and sustainable development."
Mayor Sefiani believes that ICLEI has a very specific role in relation to sustainability, and particularly in assisting its members to achieve their sustainability goals.
"I believe that ICLEI's expertise in Africa and at the global level, and its relations with specialised UN agencies, and with other networks, with experts, universities and academics, is fundamental. I believe that it has a potentially important role to play in the context of capacity building, assistance with strategic planning for the cities of the Maghreb, and in the development and implementation of climate action and sustainable development plans, as well as finance, in particular international climate finance."
Chefchaouen's sustainability priorities 
Chefchaouen has produced Vision Chefchaouen 2030 which outlines how the city plans to localise and implement the Sustainable Development Goals. Its main priorities are sustainable energy (energy efficiency and renewable energy), e-mobility, and waste (waste management, recycling and waste-to-energy).
One such key initiative that Chefchaouen has implemented in realising its sustainability plans is a municipal swimming pool fitted with solar energy, which is located near an ecology centre built from recycled containers. This ecology centre was built to showcase the city's energy saving initiatives to its citizens and increase awareness.
To ensure it transitions to be a veritable green city, the municipality of Chefchaouen has formulated various actions and policies to reduce its energy consumption. This involves modernising its public lighting network, promoting alternative e-mobility solutions, as well as analysing energy data for more efficient consumption. The city has also incorporated electric buses in its fleet of public transport, created green spaces and has implemented a ban on plastic bags.
Another way Chefchaouen has shown its leadership is through the establishment of a consultative energy council consisting of residents, economic associations and local stakeholders – to ensure its policies have local support and buy-in. This ultimately contributes to a stronger and broader reach in the wider community. The city also trains its municipal officials, local councillors and tourism and trade representatives in energy management.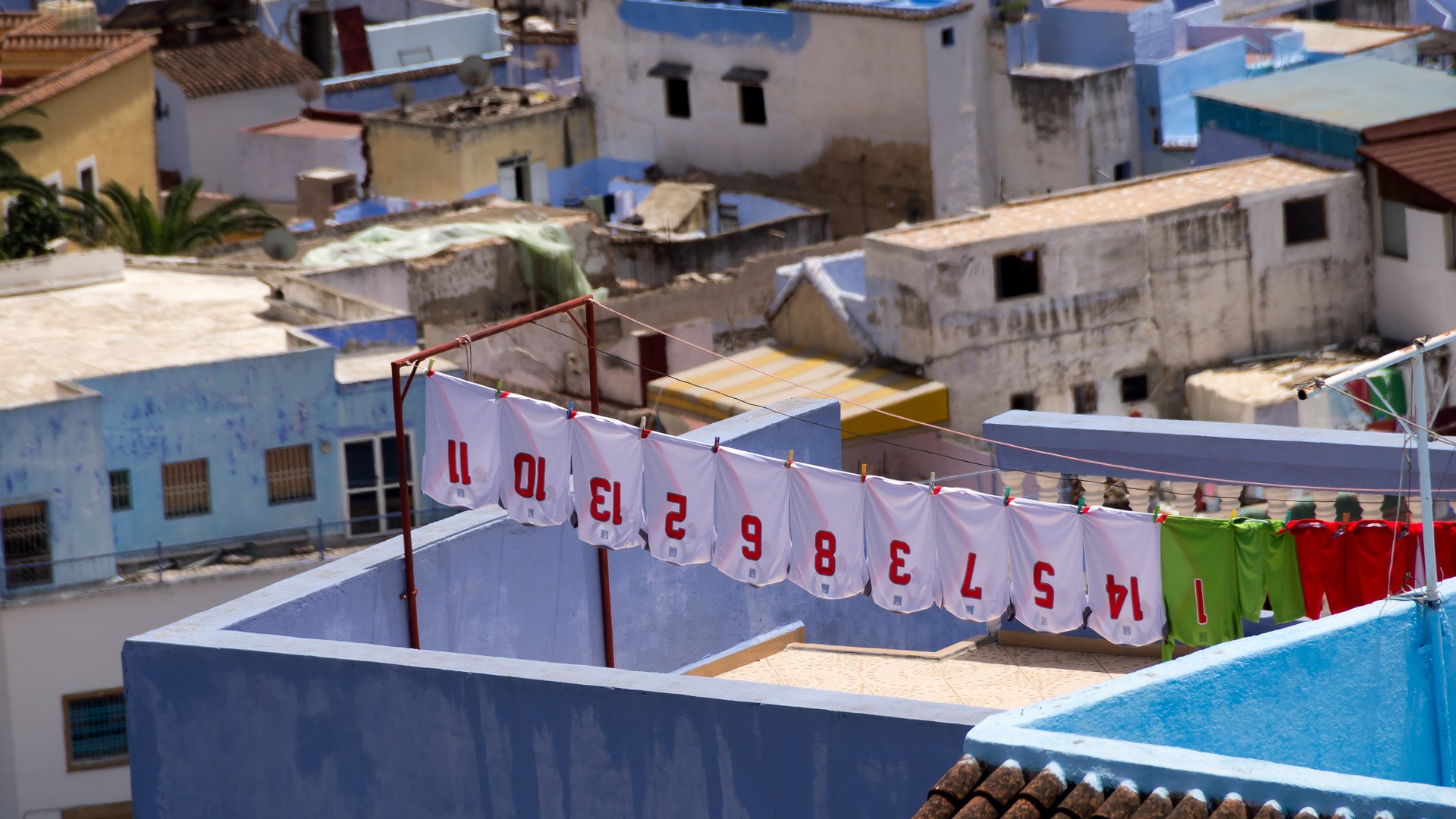 Opportunities for leadership on climate inclusivity
The Blue Pearl of Morocco has been presented with a unique opportunity to not only build a more climate inclusive and resilient city, but also to lead these initiatives on the global stage – inspiring other cities to do the same.
Given Mayor Sefiani's leadership in various international networks, Chefchaouen is often consulted on issues of urban sustainability and the role of cities in tackling climate change. Chefchaouen places high value on city networks and takes seriously the notion that local governments cannot achieve concrete results alone.
"We need people who provide help in Morocco, Africa and globally, and I think that local government networks such as ICLEI are well positioned to go along with us and to provide us support in our path to sustainability," he says. 
Given the current climate change challenges, cities have a critical need for immediate, bold actions on the SDGs. Localisation is therefore key to ensuring African cities build back better. In his role with fellow Mayors from the ICLEI Africa Committee, Mayor Sefiani knows the importance of African regional integration which is meaningful for the African context – especially for intermediary and fast-growing cities such as Chefchaouen.
In his work representing Chefchaouen in various international networks, Mayor Sefiani actively works to ensure better coherence and stronger relations between the different networks. This ultimately ensures actions are aligned and amplified.