How three urban food gardens are contributing towards social cohesion in South Africa
Food initiatives in cities not only contribute to food security, but they also benefit a city's economy and biodiversity. ICLEI Africa's recent research shows that beyond these benefits, urban food gardens can also play a role in the social transformation of a city. 
Cities need food to thrive. Urban food access and quality have a critical impact on the local economy, the environment, public health, and the quality of neighbourhoods. Growing food in the small open spaces available in urban areas uplift cities and provide food security to its rapidly growing number of citizens.
But urban food gardens can also play a key part in the city's overall social transformation. Recent research done by the ICLEI Africa team found that this is especially true for three local food initiatives in the Western Cape of South Africa, namely The Company's Garden and Oranjezicht City Farm in Cape Town, and Babylonstoren Farm in the Cape Winelands District.
Food and equality converge in the Western Cape
Since colonial times, the Western Cape Province in South Africa has been known as a food and fruit-growing area. At the same time, segregation policies and patterns of exclusion have shaped the social, economic, spatial and agricultural history of the province. In a post-Apartheid era, despite strategies to facilitate social integration especially in urban environments, South African cities still experience the legacy of social segregation and inequality. Our cities need innovative mechanisms that strive to build and restore societal cohesion.
Our three urban food initiatives are local, small-scale ventures that evolved in the absence of formal urban policy. Their mere design encourages social transformation. People of varying age, gender, race and economic backgrounds come together in these gardens – two of which offer free entry and are located walking distance from the urban centre. Through the seemingly simple act of providing good quality produce, these initiatives act as a catalyst to build social cohesion across communities, create networks and social capital, develop skills and livelihood opportunities for the unemployed, and educate residents about food, nutrition and well-being.
The Company's Garden is the oldest garden in South Africa and was first planted in the 1650s. Having evolved into a scenic garden far beyond the food growing area, the purpose of the Company's Garden is not only to provide food, but also a moment of peace in the midst of a busy metropolis. It's a resource for beauty and leisure, a place of botanical interest, and an accessible and engaging way to learn about food.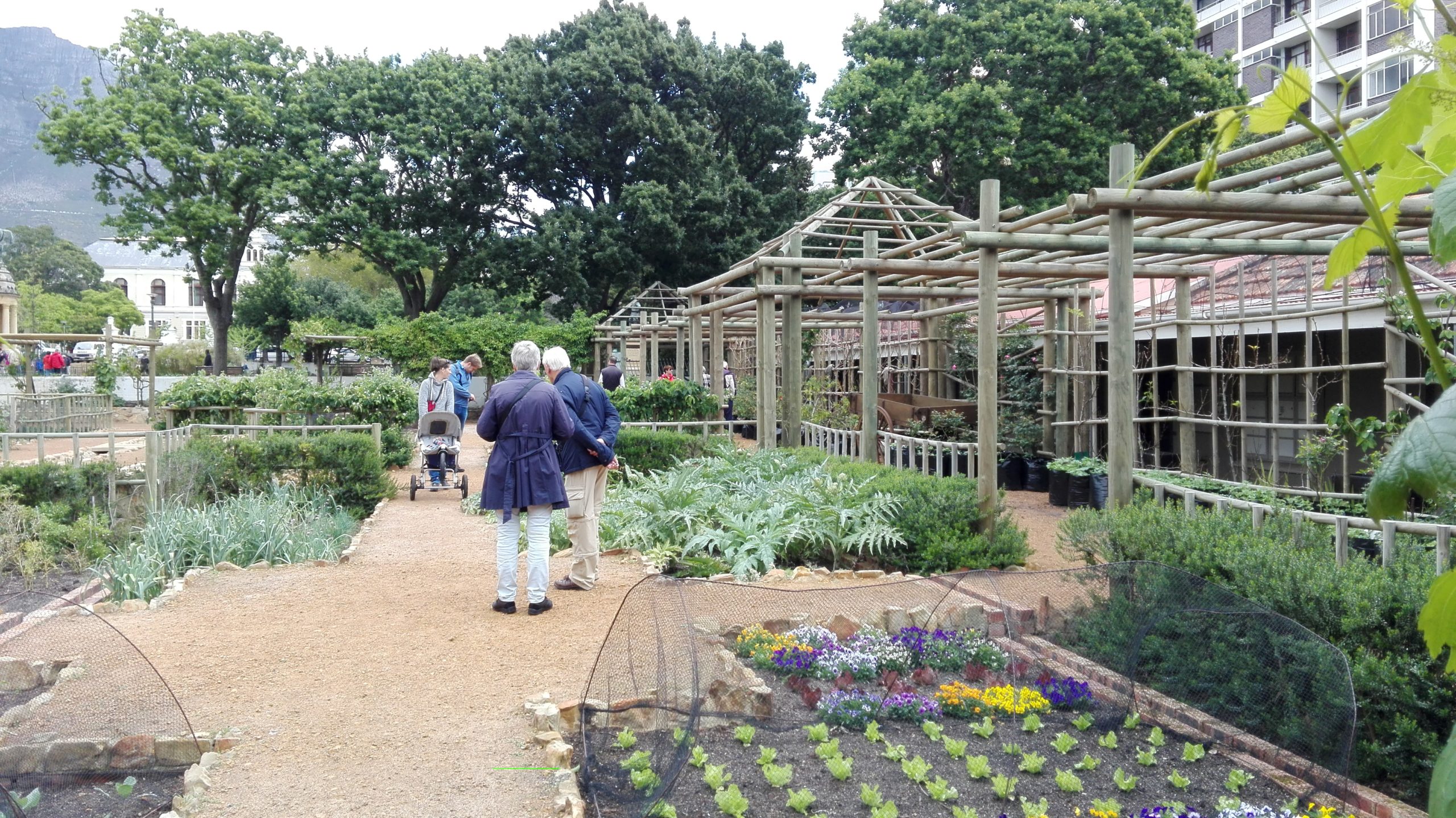 Babylonstoren is a private historic Cape Dutch farm, dating back to 1692. These gardens were purpose-built to showcase the region's wealth of edible plants and create opportunities for sharing a mutual love for fresh produce, for instance by allowing visitors to pick and taste produce as they stroll through the extensive gardens. The farm restaurants' menus are planned around the garden and food is the centre of the visitor experience.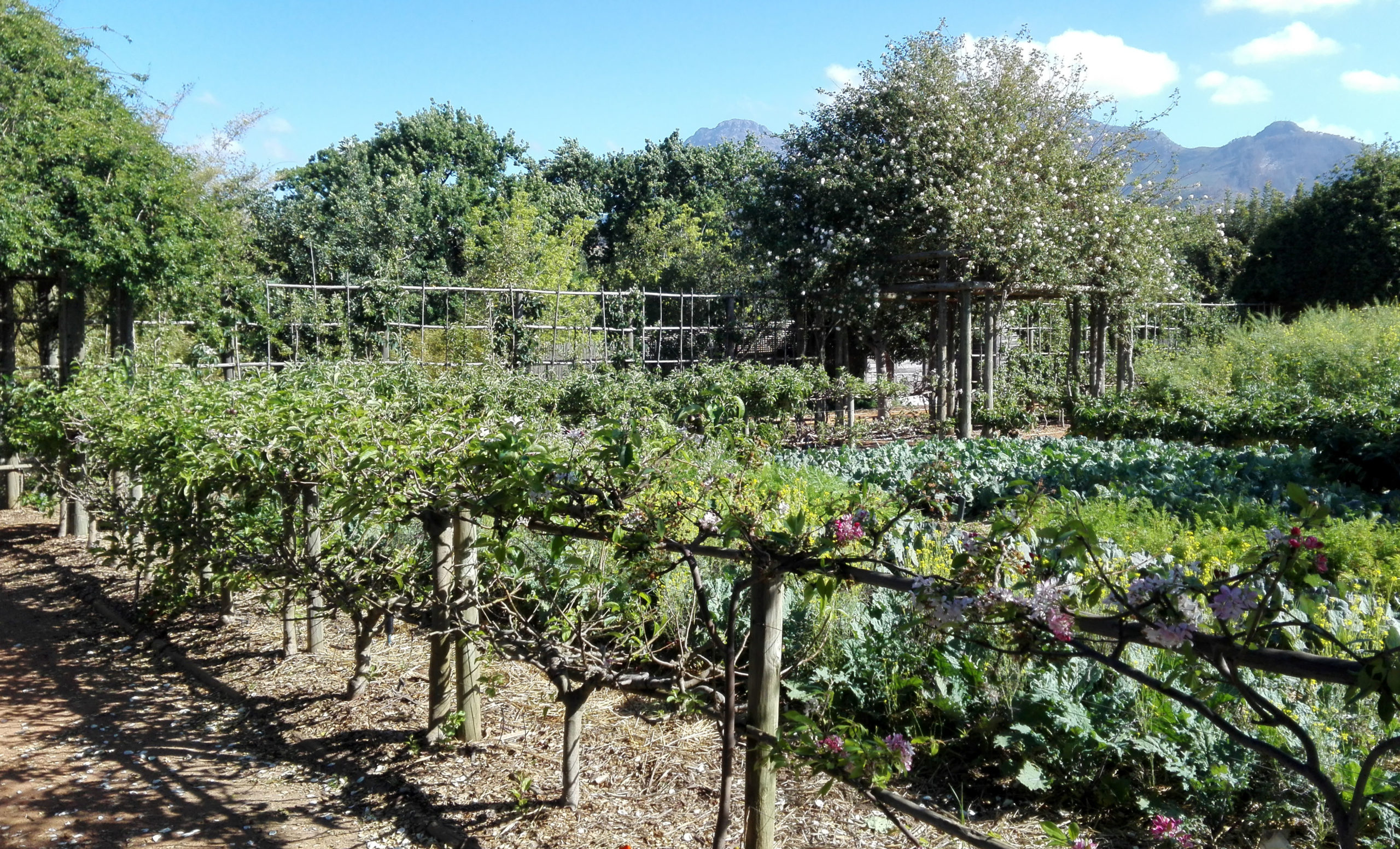 The Oranjezicht City Farm (OZCF), established in 2012, is a neighbourhood organic gardening project which forms part of the South African Food and Farming Trust. 'Building community' is a fundamental motivation for the OZCF and the farm encourages people to change the way they think about food and the community by offering volunteering opportunities in the gardens and renting out plots that anyone can cultivate and share experiences with their farm neighbours from all walks of life.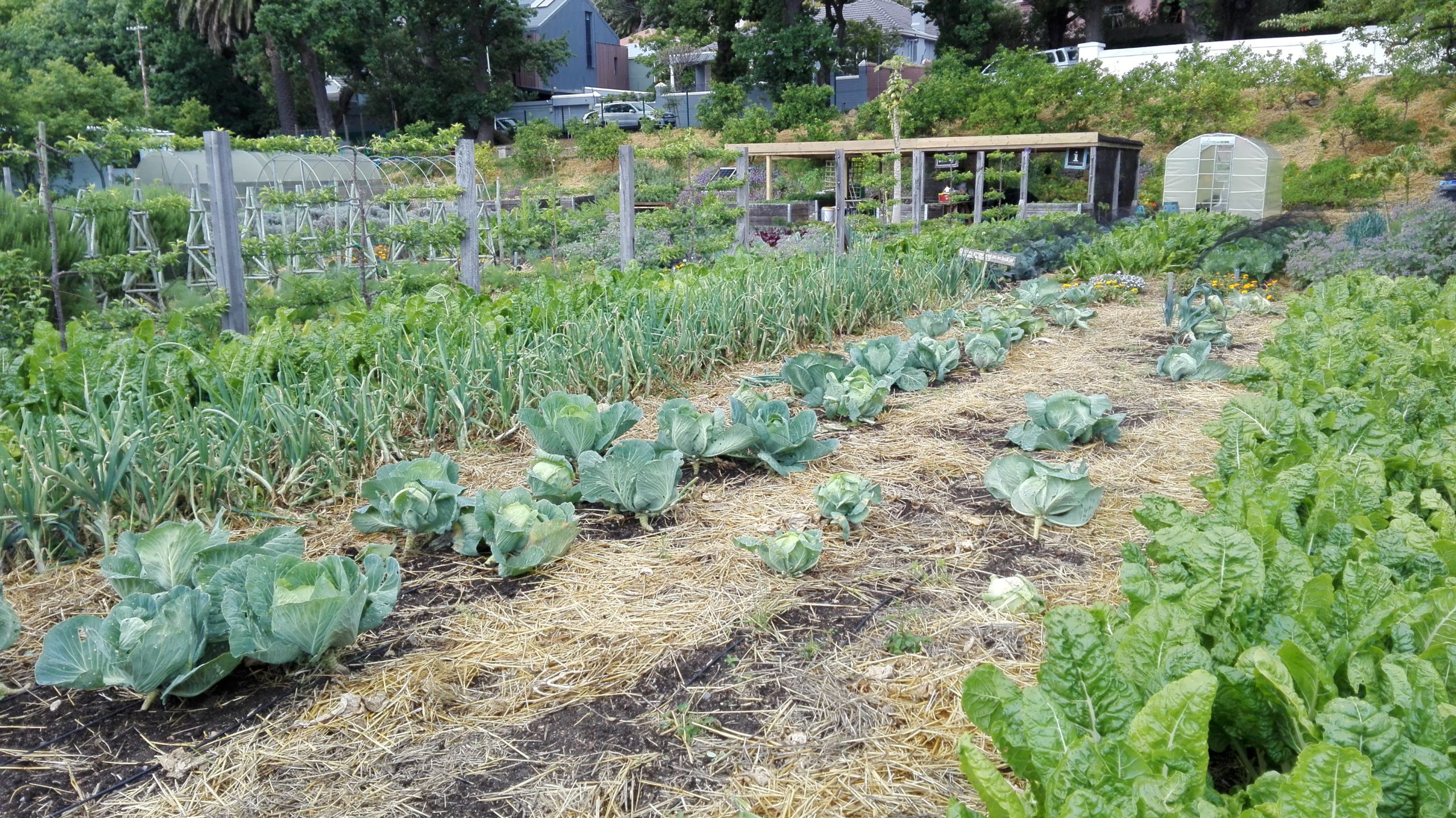 Why your city should invest in urban food initiatives
These food initiatives are only three examples of the potential that food in the city has to transform the social fabric. These are some of benefits urban food initiatives have in especially historically segregated cities across the world: 
They mobilise people and create opportunities for social connectedness and the formation of social capital, such as trust, exchanges for mutual benefit and taking collective action on matters of shared concern.
They draw large numbers of visitors, volunteers and scholars who enjoy diverse benefits and so contribute to food education and learning.

They are vibrant and continually seek novel and diverse ways to engage and develop communities and to support urban livelihoods, learning and social cohesion.
They enhance the quality of life of local residents and are driven by the ideological commitment, values and culture of societal upliftment.
They provide spaces where new skills and actionable knowledge can be shared and co-developed.
They support improved resilience of urban and peri-urban social-ecological systems by maintaining diversity in species (i.e. food/crop cultivars) and maintaining connectivity with each other.
They care for open spaces in urban and peri-urban settings and create opportunities for physical activity and enhanced mental health through garden therapy.
They provide safe and secure spaces for residents to interact, they promote enjoyment of public open space and a sense of well-being and allow for the opportunity to reconnect with nature in an urban setting.
These initiatives teach us that an urban food garden can go a long way in contributing to social transformation and resilience for the broader city. They contribute to food security, encourage learning and create places for recreation. Although they can't be expected to solve all urban problems, city governments could view them as partial solutions to be implemented among a range of equal development interventions.