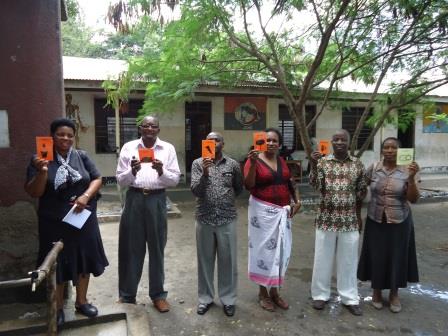 The time has long since past when development of cities via silo and singular implementation outcomes was best-practice.
Nowadays with the cumulative risks associated with climate change and resource depletion, cities have to change how they progress, build, develop and plan. Every opportunity for saving resources means that precious municipal budget can be saved, and resources banked for the next generation. Figuring out where these opportunities lie, how to grasp hold of them and then how to plan and implement them is really the question that is posing a challenge in many cities.
Innovation and transformation are required to really push ourselves past what we perceive as limitations and barriers to changing business as usual and finding a 'new normal'. The Nexus approach aims to do just this, and via a project funded by GIZ we are engaging in cutting edge piloting with ICLEI members Kindondoni Municipality, and Dar es Salaam City in Tanzania. Please see our previous posts for more:
The Ideal of integrated urban planning – delivered on the ground via the 'urban nexus'
ICLEI & GIZ launching pioneering work on Food-Water-Energy Nexus approaches to urban planning in the global south
In Kinondoni we are using public schools as a first entry point and window into assessing how to bring in a new development approach for the municipality. Schools are ideal points of contact for communities, often providing other services via public open space in densely packed neighbourhoods. This is where our next generation is learning, and where children get the opportunity to teach their parents new things as well. Schools are also a microcosm of the needs of a city, where water, sanitation, energy, food, a safe and clean environment are all requirements for a learning environment conducive to provide opportunities. In the Tanzanian context Local authorities also run public schools and thereby are intimately involved in there development needs and infrastructure needs.
By taking an approach to solving food, water, energy, sanitation, waste needs that is inclusive of those all and looks at synergies across sectors we can achieve much better long term gains, for the school, the municipality and the environment. We are piloting this approach at two neighbouring schools and whilst undertaking the exercise determining what it is that would have to change in terms of policies, by-laws, procurement, institutional set-ups, planning and so on, to enable this to become the 'new norm' for all schools into the future. Watch this space for further updates as the school changes over time and as we report on just how the municipality will make this part of their normal operating procedures.
The ICLEI Africa Secretariat is implementing a pilot project with the German Development Cooperation agency (GIZ) on "Operationalization of Nexus approaches in metropolitan regions" beginning early 2014. This is part of a larger project led by the ICLEI World Secretariat, and also implemented in India by the South Asia Secretariat. The pilot in Africa is likely to take place at a school in the Kinondoni district of Dar es Salaam, Tanzania, which will serve as the setting for the project. The experience derived from the project seeks to serve as a microcosm of local government realities surrounding decision-making and project implementation, while presenting the opportunity for environmental education to future leaders and innovators.