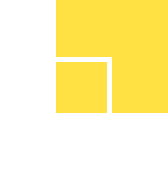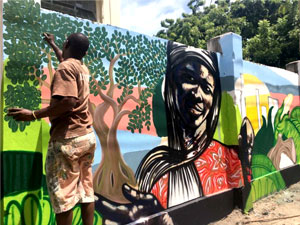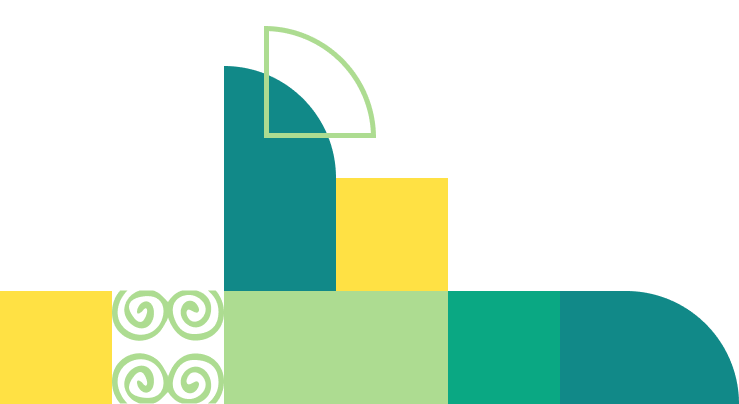 In Ilala Municipality, Dar es Salaam, large open green spaces are few and far between. Pockets of land left open by city planners quickly become informally re-purposed by street vendors to sell fruit and vegetables, by the urban poor for development of informal dwellings or are even used as waste dumping areas. But the Urban Natural Assets: Rivers for Life project, one of ICLEI Africa's flagship biodiversity projects, is aiming to raise awareness of the value of urban nature by using the language that speaks to all – art.
Outside Jamhuri Secondary School, where the streets are flooded with bicycles, taxis, 'bahjajis', cars and buses as well as local traders haggling for business from passers-by, a striking new mural is getting the people, and especially the youth, talking about nature. It is also hoped that the mural will help to instil a future vision with city planners to plan to include green spaces within the city to support local communities access nature's benefits. The new mural serves as a daily reminder to consider nature when planning the future in Dar es Salaam.
With the support of the highly experienced South African born mural artist Skumbuzo Salman, ICLEI Africa is using the painting of the mural as an opportunity to train and build capacity with local Tanzanian artists such as Iddi Njenji, to support these local artists with building their skills and enhancing local livelihoods whilst bringing the mural vision to life. Skumbuzo or 'SKU', as he is better known, has painted striking murals across Africa and designed this five-by-five-meter artwork to speak to all residents and officials of Dar es Salaam and show how nature can brighten their worlds.
"The painting experience has been nothing short of amazing, with the only challenge (for me) being the insane Tanzanian heat," explains SKU. "Luckily businesses close by let us use their umbrellas and provided us with a constant flow of ice cold water. We have been working very well together. Iddi is an extremely talented artist and he has mastered the mural process to the point where is he now teaching me a few things!"
In a community that has become accustomed to the greys and browns of their surroundings, the mural outside Jamhuri Secondary School will not only bring colour to the people's daily commute, but inspire a future where nature can become part of their daily life.
The UNA Rivers Project aims to protect nature in cities by main-streaming it into city planning so green spaces become a priority to city planners. The project was designed by ICLEI's Cities Biodiversity Center and project partners SwedBio, Stockholm Resilience Center, JRS-Foundation, Global Biodiversity Information Facility (GBIF), and the African Center for Cities. This program has been enabled through generous funding from the Swedish International Development Agency (SIDA) through SwedBio at Stockholm Resilience Centre.