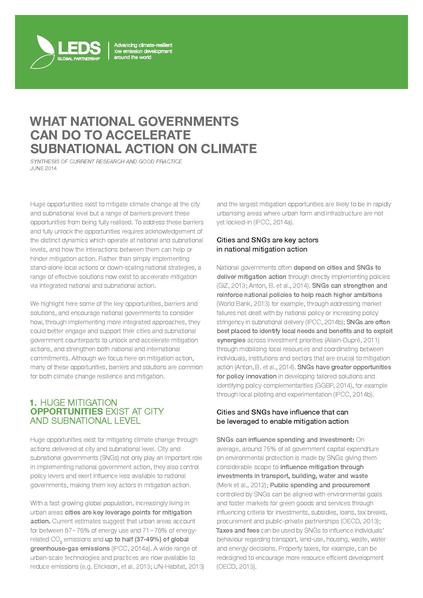 The Subnational Integration of LEDS Working Group has released a new publication highlighting key opportunities, barriers and solutions they could better engage and support their cities and subnational government counterparts to unlock and accelerate mitigation actions, and strengthen both national and international commitments.
Download the publication here!
The Low Emission Development Strategies (LEDS) GP was founded in 2011 to enhance coordination, information exchange, and cooperation among countries and international programs working to advance low emission climate-resilient growth. The LEDS GP currently brings together LEDS leaders and practitioners from more than 120 countries and international institutions through innovative peer learning and collaboration forums and networks. For the full list of participants and more information on partnership activities, see ledsgp.org.
To stay current on the working group's activities, you can join the SNI Working group and others by visiting LEDSGP.org/join