New roadmaps will help city leaders hear through the noise to find the solutions already within
The Reflecting Cities project brought together leaders and technical officials from four major African cities to rethink how they view their cities' most pressing sustainability challenges, namely traffic, urban greening and waste. After a series of engagements, they go home with a practical toolkit outlining the solutions they themselves came up with.
Cities are complex and ever-changing and it's difficult for a single city official to make innovative and context-specific decisions when they don't necessarily have the technical skills to deeply unpack unique and wicked problems. Through ICLEI Africa's Reflecting Cities project, urban leaders are developing practical roadmaps to engage with cities as complex adaptive systems and to make interventions that will create thriving, sustainable cities in Africa.
The four project cities are Blantyre and Lilongwe in Malawi and Entebbe and Kampala in Uganda. Both Malawian cities identified traffic management as their most pressing urban issue, while Entebbe and Kampala identified waste and urban greening as their respective focus areas.
The project unfolded through a series of engagements. City-to-city exchanges brought the four cities together to share their experiences, while local dialogues provided the chance to really grapple with the individual challenges and unpack them with people who actually have the power to take these learnings forward.
Roadmaps to take learnings forward
The engagements may have come to an end, but this does not mean that this new way of thinking is now obsolete. To motivate continued reflection, each city co-created a roadmap to guide actions and ensure they take their newfound knowledge forward.
The roadmaps identify each city's goals and vision that the city aspire to in addressing waste, urban greenery and traffic management. They also highlight the pathways which the cities will take to reach their goal. It presents the pieces of the jigsaw puzzle needed to institutionalise tools, concepts and processes into their everyday operation so that key elements of sustainable and transformative change (e.g. learning, reflection, innovation, proactive planning etc.) that are so very often forgotten about are in fact prioritised.
In addition, the roadmaps pull together all the various concepts and ways of thinking that the participants grappled with and interrogated in order to provide a guide for continued reflection, one that challenges decision makers to rethink the culture of their institution so that it adequately accommodates reflection, knowledge generation and learning together.
"We all go out of here with some kind of concrete ideas, for maybe small interventions that are achievable but still keeping the bigger picture at the same time."
Why a roadmap and not a policy
Engagements such as these often pronounce a policy brief to be the best outcome, but policies can be overly rigid and, depending on where they're created and gazetted, not always in line with the context. They don't always allow room for flexibility. Roadmaps on the other hand, seek to provide guidance and space for different city actors to reflect on the most appropriate actions to take at a certain time and in their differing contexts – contexts that they themselves understand best.
The local government associations are there to support them on their journeys.
"This time we had to come up with roadmaps that provided a level of commitment by the participants on things they had picked up and were committed to follow through when it comes to implementation."
The waste management roadmap for Entebbe, Uganda
For Entebbe, the focus was on the city's dump site and officials came to the conclusion that they wanted to improve its functionality and operations. They therefore co-created various routes the city can take to achieve this. Ideas included building a home with a light for the person on duty and ideas on collecting and sorting waste. All these practical interventions came from the city officials themselves, but capturing it in the roadmap provides them with something concrete to take home and start making changes, whether small or big.
The urban greening roadmap for Kampala, Uganda
This roadmap includes useful information on who to contact when implementing urban greening projects, for example getting permission from the elders, or forming a greening committee with a representative group of people from the city. The roadmap gives practical ideas on how to help the citizens and local leaders take ownership of the project in order to ensure its longevity.
It further encourages interaction between different sectors of government, for example, those working on greening should engage with those building the roads, thereby making sure trees aren't forgotten as new roads spread across the city.
The roadmap also makes recommendations about incorporating urban greening into other urban infrastructure projects, like addressing seasonal flooding. Infrastructure projects have more budget, and by embedding nature-based solutions for something like flooding, the city not only addressing the core problem, but increases urban greenery at the same time.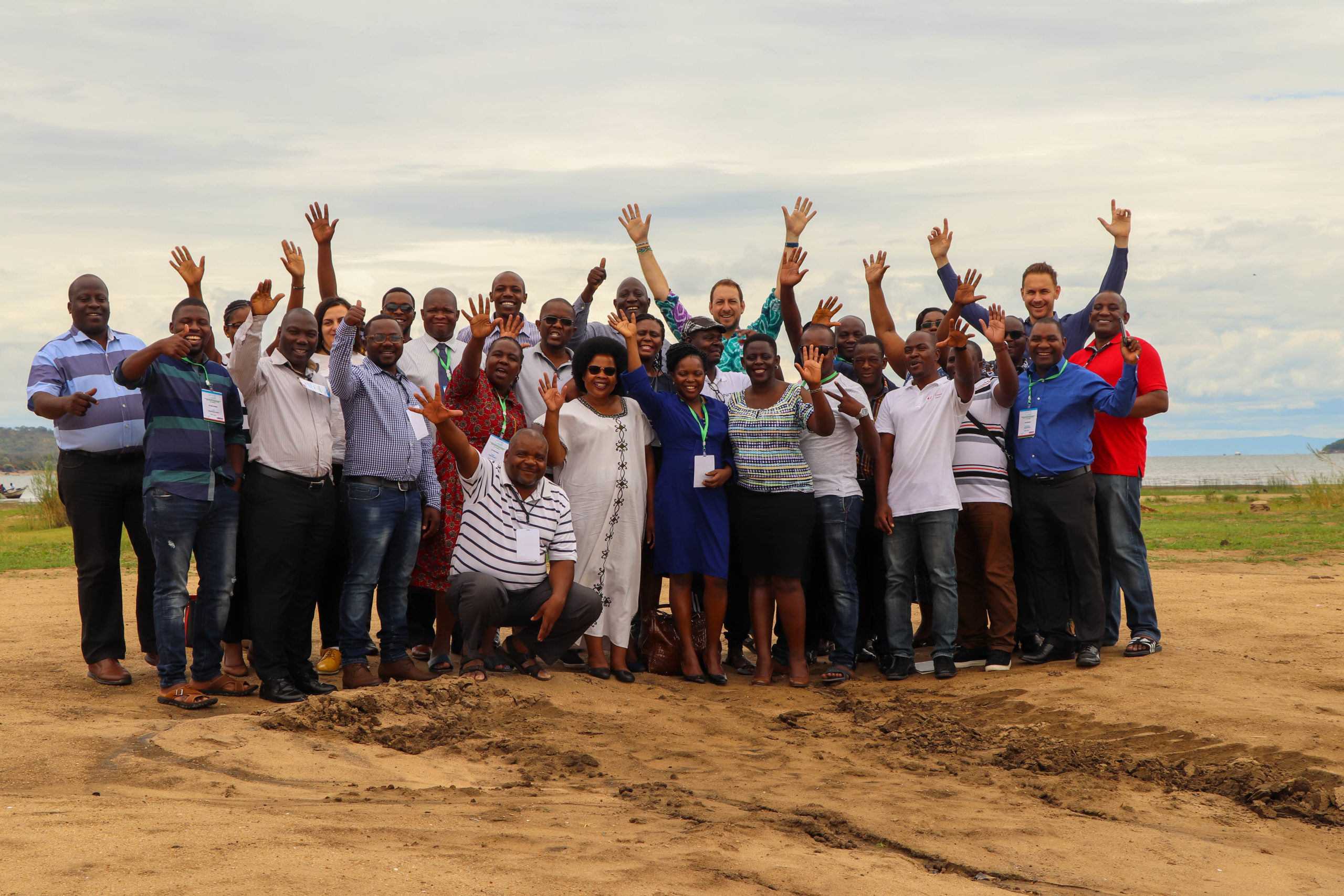 The traffic management roadmaps of Lilongwe and Blantyre, Malawi
The two Malawian cities are at different levels of progress on addressing their traffic challenges. For Blantyre, which already has an appointed transport engineer, the recommendations are around integrating ideas and input from the formal and informal sector. This manifests as getting the local taxi and informal transport organisations in a room to explore the challenge and possible solutions together.
This is easier said than done, therefore the roadmap gives guidelines on how to build the stakeholder relationships between the formal and informal sectors, how to view the different transport options currently available and considering which population group is actually being served by which types of transport.
For Lilongwe, which hasn't done as much groundwork yet, the first step is to look at land use planning. Lilongwe is planned in a way that separates schools and businesses from residential areas, which heightens traffic during rush hour – a rush hour than includes lunch time, as Malawians traditionally go home for lunch. The current plan also allows only one house per plot, which encourages urban sprawl and the associated traffic.
Another challenge the city is facing, is that the national government does not register cars based on their location, therefore the city is in the dark about the amount of cars it needs to cater for. The roadmap guides the city in rethinking its development plan and gives concrete ideas on navigating conversations between the relevant stakeholders.
Roadmaps encourage continued reflection
While the roadmaps provide practical tools for creating more sustainable cities, their ultimate goal is to remind officials of the importance of reflection. To take a step back during their day-to-day work and to consider the context and the challenge in great depth. To think about all the stakeholders involved, stakeholders that could provide valuable partnership and inputs.
Reflecting Cities aimed to remind city leaders that they already know the answers to their own challenges. They simply need the space to reflect about them deeply.
"We have seen time and time again that guidelines and other documents are developed and then unfortunately just put on a shelf. We hope that we co-created an output that provides solutions as well as offers a reflection itself. Decision makers can refer to it, confront their own questions and keep learning more about the softer processes needed for change. In this way more and more enabled people and enabled environments are supported."