Re-imagining the future of mobility in African cities during AfricanMobilityMonth 2020 
Mobility of the future goes beyond public transit, densification and electrification to include health and well-being and attend to the ways in which city goers interact with mobility and their cities and the impact it has on their daily lives.
In 2019, #AfricanMobilityMonth (AMM) connected Non-Motorised Transport support, projects, initiatives and events across Africa in a social media campaign that had a total reach of 4.57 million views. It shifted the African narrative on walking and cycling. This year the initiative is back, but with a new approach.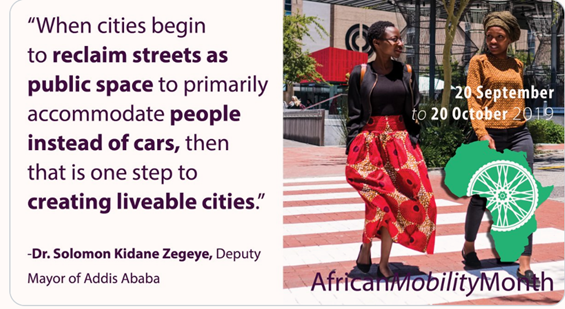 #AfricanMobilityMonth 2020: 18 September – 18 October
AfricanMobilityMonth 2020 will take place from 18 September to 18 October and is centred around the theme Re-imagining the Future of Mobility in African Cities, with a particular focus on health and wellbeing. This comes in light of the immense and abrupt changes that the world has experienced in the last few months due to the COVID-19 global pandemic.
Through the mobility pathways of accessibility, people-centred, low carbon mobility, and policy and planning, we're aiming to elevate individual and collective health and wellbeing stories, ideas, projects and initiatives to spark conversations and highlight the importance of embedding this in future mobility development.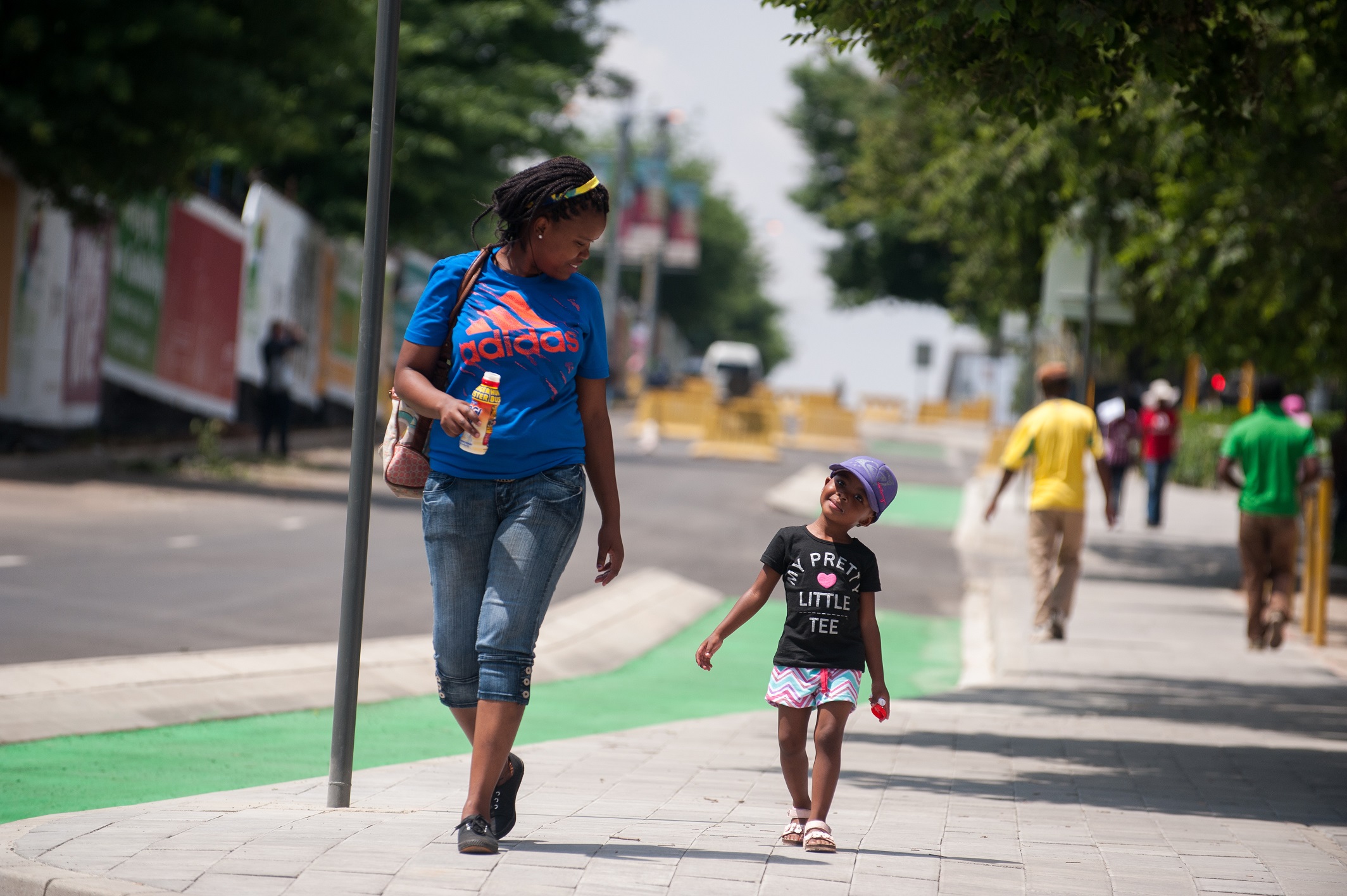 How to get involved
If you're interested in partnering with us, or to share your stories and experiences, please contact Jehan Bhikoo, our regional sustainable mobility coordinator at jehan.bhikoo@iclei.org or ecomobility@iclei.org. We want to elevate our mobility partnerships to strengthen our collective African voice and narrative for sustainable mobility.
All actions, large and small, are welcome – let us use this special year to spark a lot of additional and new partnerships and actions building up to, and during the AMM!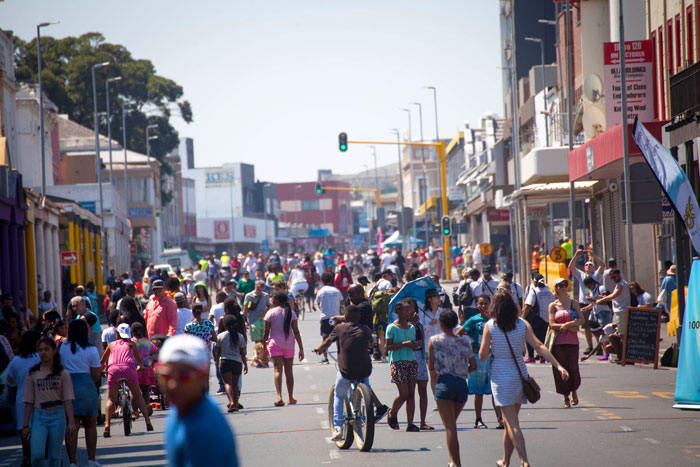 Diarise AfricanMobilityMonth 2020 for 18 September – 18 October and keep an eye on our Twitter page for more information.