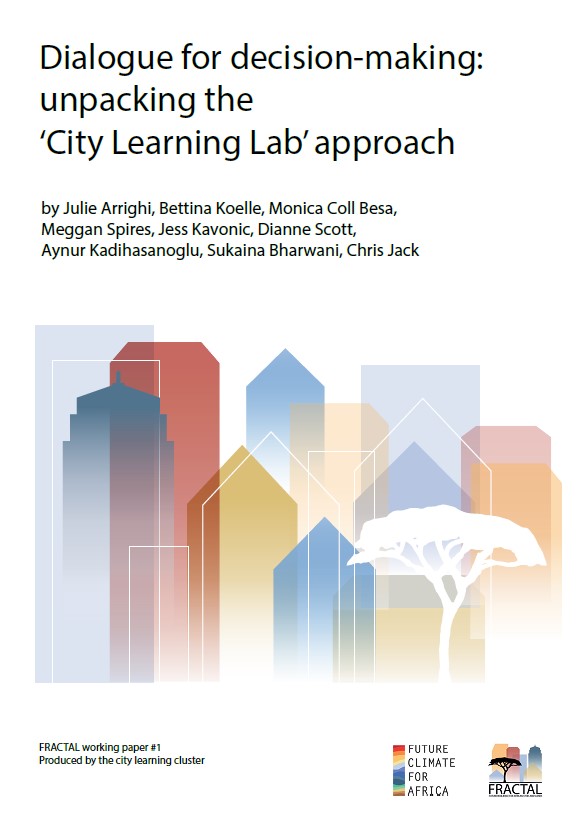 Download:
Related ICLEI Pathway(s)
Equitable and people-centered development
About
Resource summary
This paper will include a literature review of key themes related to the origins of the City Learning Lab process. The 'Cities and Climate Change' section begins with an exploration of the global socio-political and environmental context, which catalysed the City Learning Lab in Southern Africa. The 'City Systems' section then focuses on the complexity and interconnected nature of city systems. Building on some of the key aspects that make city systems resilient, a literature review of 'Knowledge Creation in Complex City Systems' explores knowledge production and inclusive decision-making within a city context that reinforce resilience. Following that, the 'Adult Learning' section provides an in-depth review of how to maximize individual and collective learning. Finally, the paper concludes with a discussion of the 'City Learning Lab Process' which combines themes of previous sections into a model for research and city planning currently being tested in the five cities.
In the last 30 years, climate change coupled with unplanned, rapid urbanization generated significant development challenges worldwide. The impacts of climate change are already being felt globally through increased temperatures, changes in rainfall patterns, and an increase in the frequency and intensity of extreme-weather events. The intersection of climate and urbanization is a point of stress and challenge as well opportunity and learning.
The 'City Learning Lab' approach described here is designed to facilitate multi-disciplinary problem-solving at the intersection of these two trends across five cities in Southern Africa. It has been developed and is being used by the 'Future Resilience for African Cities and Lands' (FRACTAL) project, which aims to advance and integrate scientific knowledge into climate-sensitive decisions on the city and regional scale.
FRACTAL is designed to strengthen collaboration between researchers, city officials and other key decision-makers in Southern Africa, and improve decisions on issues of water, energy or food security over the next five to 40 years; the use of such shared learning-processes for urban decision-making in Southern Africa is new (Tyler, 2012).
Related resources
The Future of Africa's Sustainable Cities: Why Clean Cooking Matters
library_books
Publications & reports
Developing A Project Concept Note For Accessing Climate Finance
dual_screen
Brochures & fact sheets
Steve Tshwete just transition project summary
dual_screen
Brochures & fact sheets
The Future of Africa's Sustainable Cities: Why Clean Cooking Matters
library_books
Publications & reports
Developing A Project Concept Note For Accessing Climate Finance
dual_screen
Brochures & fact sheets
Steve Tshwete just transition project summary
dual_screen
Brochures & fact sheets