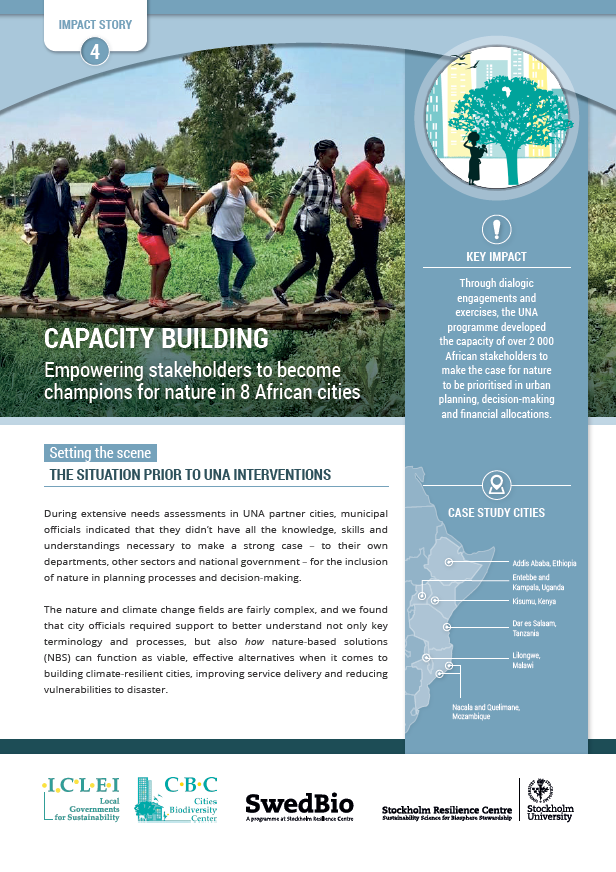 Download:
Related ICLEI Pathway(s)
Equitable and people-centered development
About
Resource summary
During extensive needs assessments in UNA partner cities, municipal officials indicated that they didn't have all the knowledge, skills and understandings necessary to make a strong case – to their own departments, other sectors and national government – for the inclusion of nature in planning processes and decision-making.
The nature and climate change fields are fairly complex, and we found that city officials required support to better understand not only key terminology and processes, but also how nature-based solutions (NBS) can function as viable, effective alternatives when it comes to building climate-resilient cities, improving service delivery and reducing vulnerabilities to disaster.
Through dialogic engagements and exercises, the UNA programme developed the capacity of over 2 000 African stakeholders to make the case for nature to be prioritised in urban planning, decision-making and financial allocations.
Related resources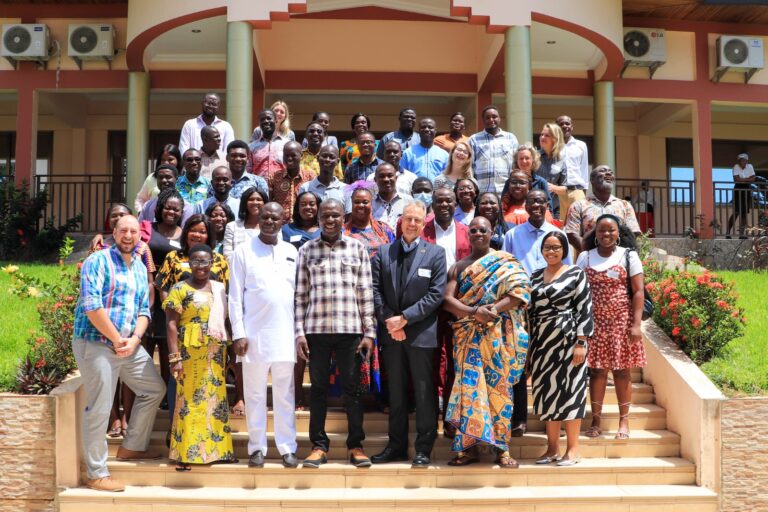 Biodiversity Finance Handbook
library_books
Publications & reports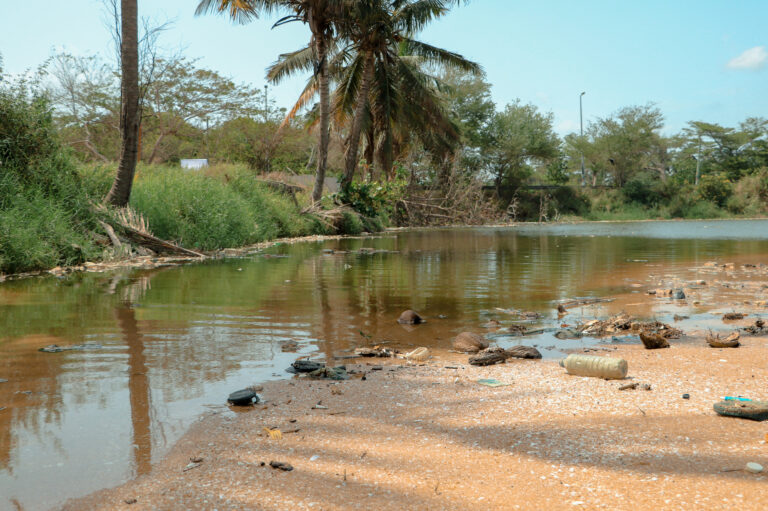 UNA Resilience in action: A project impact overview
library_books
Publications & reports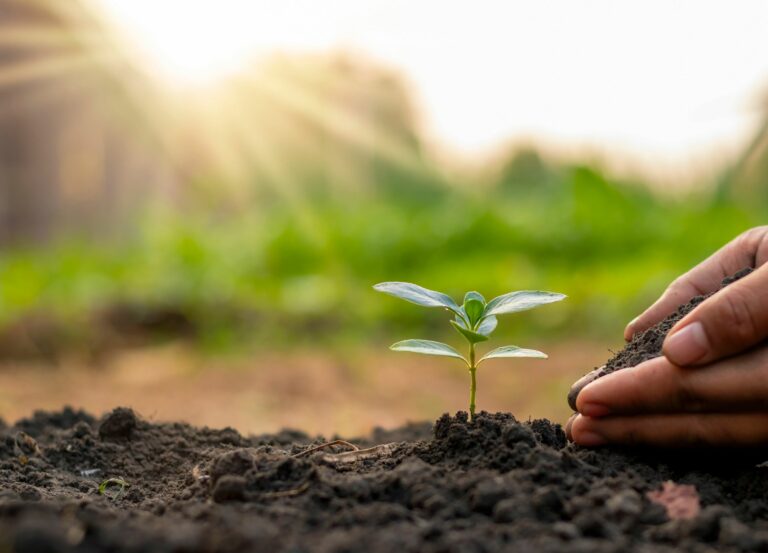 Advancing the Implementation of Nature-based Solutions: The influence of language in showcasing Africa's efforts
library_books
Publications & reports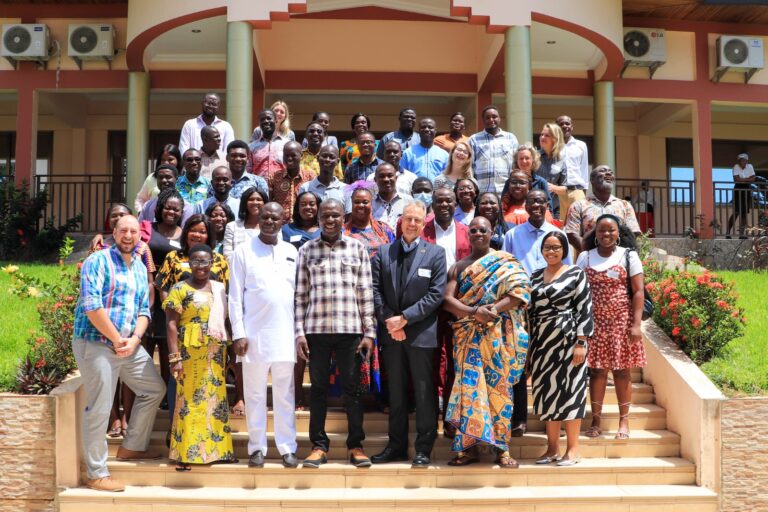 Biodiversity Finance Handbook
library_books
Publications & reports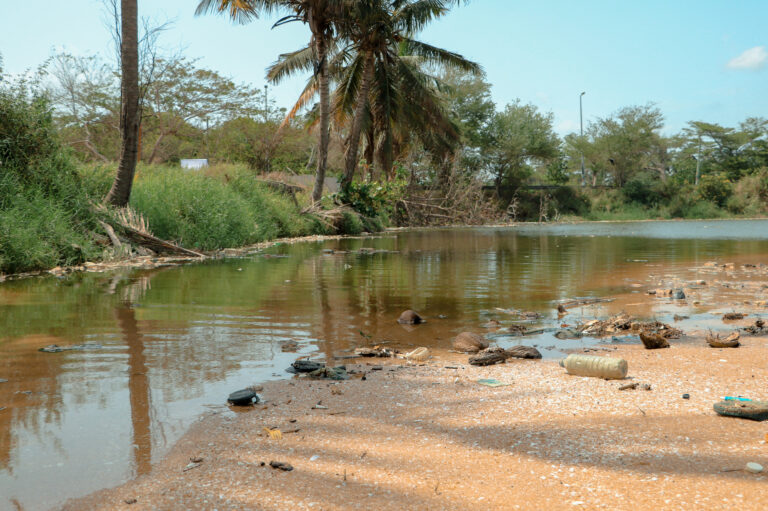 UNA Resilience in action: A project impact overview
library_books
Publications & reports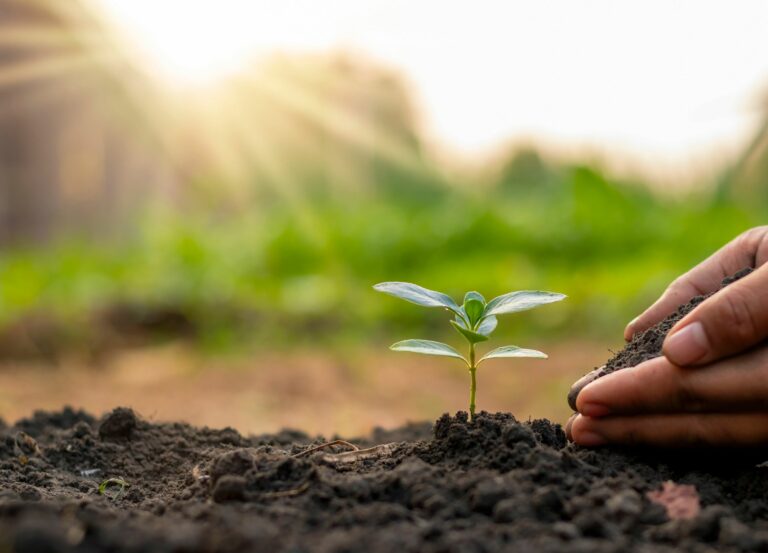 Advancing the Implementation of Nature-based Solutions: The influence of language in showcasing Africa's efforts
library_books
Publications & reports