chevron_left Back to News updates
23 February 2023
The blue pearl leading the way in turning green
How Chefchaouen is taking action to transform into an inclusive, sustainable and resilient city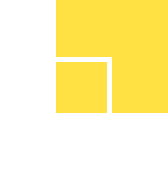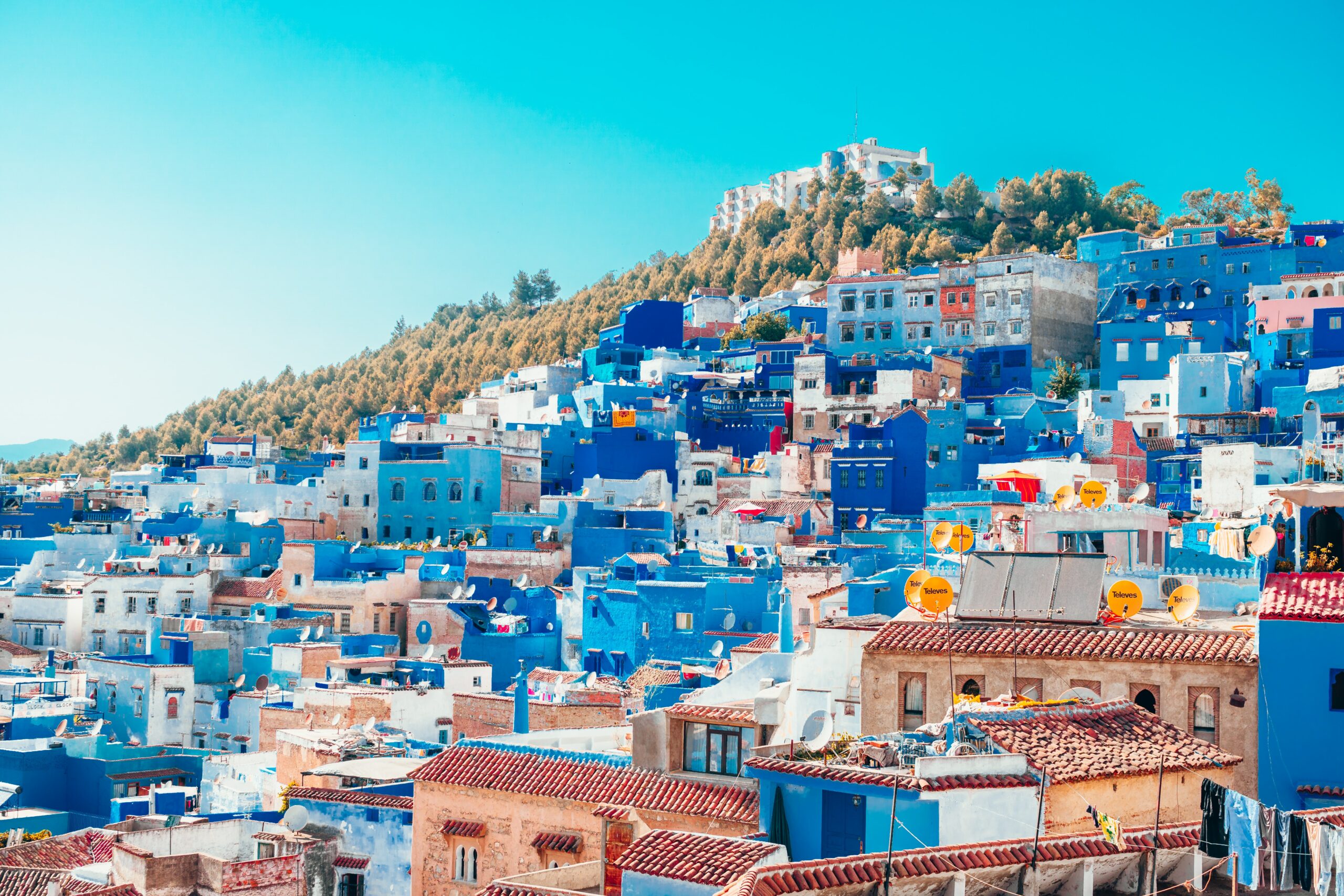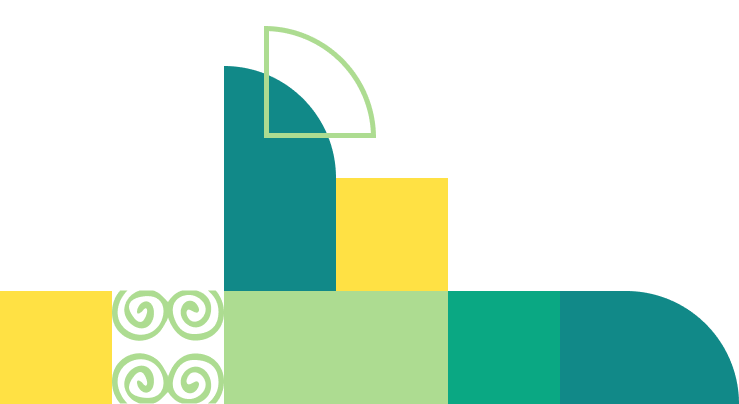 Mayor Mohamed Sefiani is a highly respected leader in the city of Chefchaouen, having served as mayor since 2009. His recent re-election is a testament to his dedication and commitment to the community. As a member of the ICLEI Africa Regional Executive Committee, as well being a Regional Representative on ICLEI's Global Executive Committee, Mayor Sefiani is deeply passionate about promoting sustainability in African cities. He is particularly committed to leading Chefchaouen's efforts in becoming more environmentally friendly, transforming the city from one known for its blue-painted buildings into a truly green city.
A city championing transformation
Chefchaouen is a city with a rich history dating back to the 15th century. Its location in the picturesque Rif Mountains of northern Morocco has helped to forge a strong resilient spirit and preserve an authentic character. Chefchaouen is now welcoming visitors from all over the world to experience its natural beauty, cultural heritage, and iconic blue-washed houses and walls.
In recent years, the city has been at the forefront of sustainable urban development, both within Morocco and in the region. Chefchaouen has been championing the green urban development agenda for the last decade, focusing on resilience, sustainability and inclusive growth.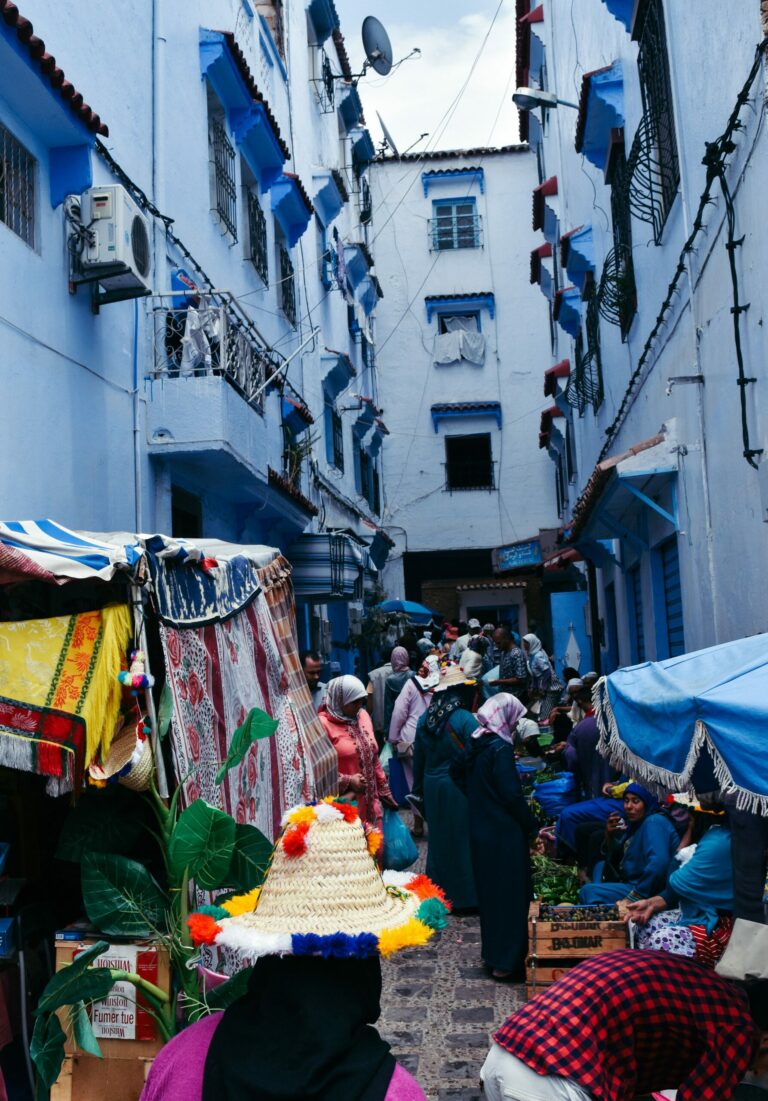 Grappling with sustainability challenges
However, the picturesque city of Chefchaouen is not immune to the harsh realities of climate change. As with many other cities in the region, Chefchaouen is grappling with the effects of fluctuating weather patterns, including prolonged droughts, devastating floods, and scorching heat waves. Moreover, the city is also facing a mounting challenge of extreme weather events, which can have a strong impact on infrastructure, cripple the agricultural industry, and disrupt essential services. The exceptional heat wave and droughts that Morocco experienced in 2022 tested Chefchaouen's resilience and adaptation in terms of water management and tourism activities. The drought also had economic implications, as it often leads to a rural exodus, putting more pressure on urban areas.
Additionally, the city's popularity as a tourist destination has brought its own set of sustainability challenges, such as overcrowding and strain on local resources and infrastructure. The city is working on eco-tourism development to promote sustainable practices in the industry and to minimise the negative impact of tourism on the environment and local communities.
We have a strategy and the city aspires to become ecological and sustainable. We work with other Moroccan cities and from all over the world for this aim…Cities of all sizes have huge potential in meeting the Paris Agreement as well as implementing the Pact For Future
Taking action towards a strategic vision
Chefchaouen has developed a plan called "Vision Chefchaouen 2030" that details the steps the city will take to align with and achieve the United Nations' Sustainable Development Goals. The plan places focus on three key areas: sustainable energy (including energy efficiency and the use of renewable energy sources); e-mobility (including electric transport options); and waste management (including recycling and the conversion of waste into energy).
Recently, the city of Chefchaouen submitted its Communal Action Plan outlining its key priorities and actions for the upcoming mandate, with a strong focus on sustainable development. The Plan aims to make the city greener, more resilient and inclusive, with a specific emphasis on climate change adaptation, sustainable mobility and eco-tourism.
The city has also established a consultative energy council made up of residents, local associations, and youth to ensure that its policies have community support and engagement. Furthermore, the city is investing in training for its municipal officials, local councillors, and representatives from the tourism and trade sectors in energy management. In this way, the city is ensuring that all the actors have the necessary knowledge to implement sustainable practices in their respective fields.
The city of Chefchaouen has taken concrete steps to achieve its sustainability goals, with several flagship projects that stand out. One of these projects is the construction of a municipal swimming pool that is powered by solar energy and is offered to citizens at an affordable cost. Additionally, an ecology centre has been established to educate and raise awareness about the city's energy-saving initiatives among its citizens.
Chefchaouen has joined the global CitiesWithNature initiative in order to showcase its dedication to preserving and embracing its natural surroundings and to highlight its actions to integrate and reconnect with  nature, while sharing its experiences and commitment with other cities through this platform.
The strong partnership between the City of Chefchaouen and ICLEI serves as an invaluable platform  to promote the sustainability agenda. As a global network, ICLEI connects cities, experts, and decision-makers, working together to promote sustainable urban development. In particular, ICLEI works closely with the City of Chefchaouen by providing technical expertise and support in areas such as sustainable food systems and sustainable mobility.
The creation of food systems strategies and policies has become an urgent issue, especially given the impact of climate change in Africa. Without cities, we cannot implement the Paris Agreement and all other global agendas, and we will not transform our food systems to adapt and mitigate climate change.
Through this valued partnership, the City of Chefchaouen is able to gain access to a wealth of knowledge and resources, enabling it to effectively implement sustainable policies and initiatives. Moreover, ICLEI gains valuable insights from Chefchaouen and proudly represents the city as one of its members, offering opportunities for collaboration and sharing of best practices with other cities across the world. In doing so, Chefchaouen and ICLEI have a mutually beneficial relationship that promotes learning from the experiences of others and  encourages innovation in the sustainable development journey. With the support of ICLEI, the City of Chefchaouen is well-positioned to continue making progress towards a more sustainable future for its citizens and visitors.