Using nature to nurture livelihoods
Building resilience through Nature-Based Solutions for vulnerable communities in Entebbe, Uganda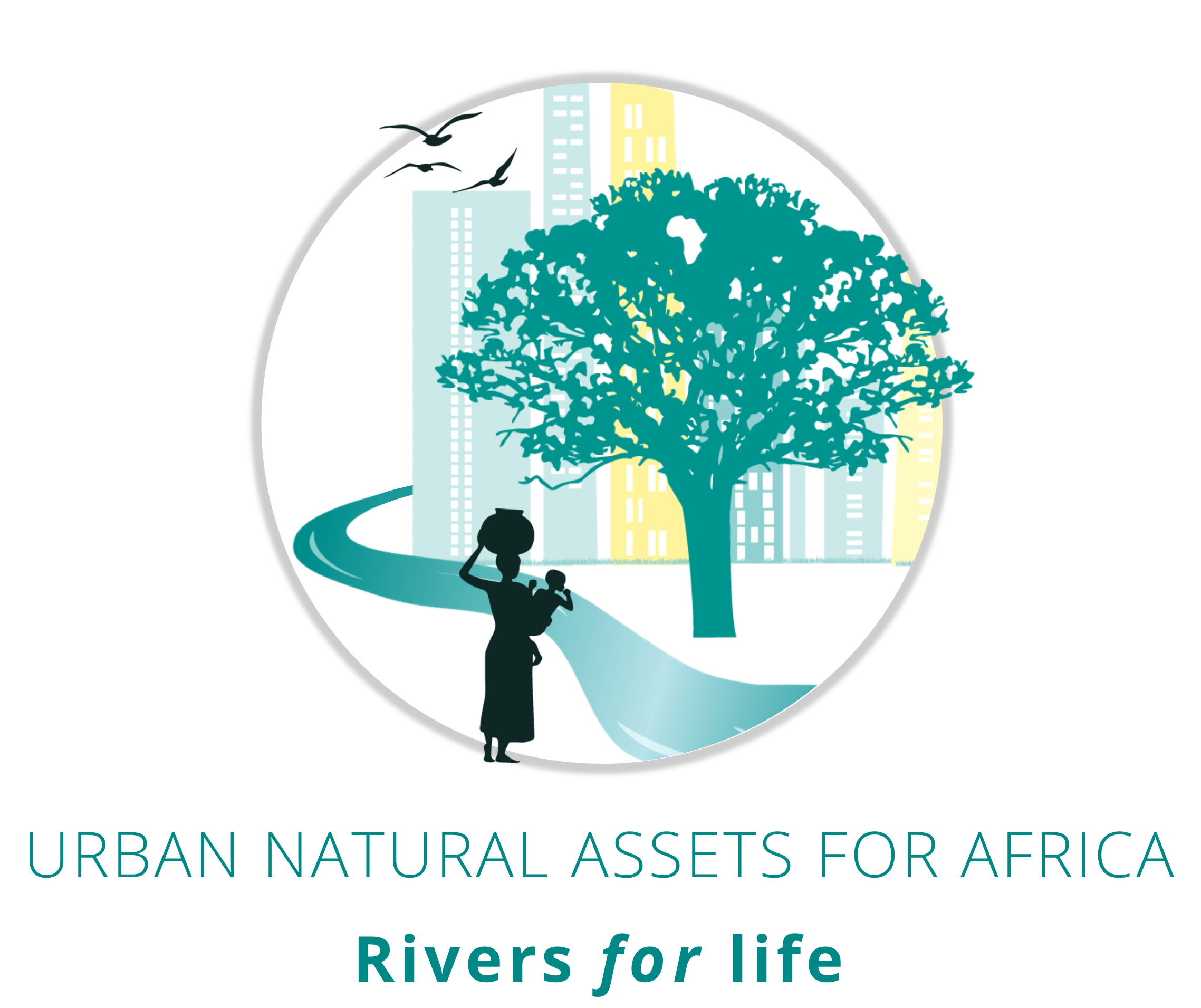 African cities are often at the forefront of innovation as rapidly changing conditions necessitate new ways of thinking and fresh approaches to achieve resilience. Prompted by rising water levels and the harsh consequences of COVID-19 lockdowns, the Urban Natural Assets (UNA) programme looked to nature-based solutions to improve livelihood losses and food security in Entebbe, Uganda.
Located on the shores of Lake Victoria, Entebbe saw an unprecedented rise in water levels in 2019. Experts attributed this to prolonged heavy rainfall and direct inflows from rivers, with the effects being felt beyond Uganda and across the region to Kenya and Tanzania. The rising water levels have had an adverse effect on the livelihoods of the local communities and small-scale farmers who rely on the lake and the adjacent Namiiro wetland for food security, income and subsistence. This, coupled with the advent of the global pandemic, has had a dramatic impact on the socio-economic status of the area – affecting livelihoods across the municipality.
Focusing on the local
As a strong proponent of urban sustainability, and the crucial role of local governments in supporting national and international targets in this area, Entebbe Municipal Council (EMC) turned to nature to find a solution. EMC has participated in the UNA programme since 2018 and through the UNA: Rivers for Life project they sought to design a local implementation project that would focus on and improve resilience. Nature would be at the forefront of the effort to build alternative livelihoods strategies for the communities adjacent to the Namiiro wetland – estimated to be home to over 1000 households.
This project focused on the local level: fostering multi-actor engagements and co-production to effectively embed alternative livelihood practices. Key focus areas of the project were identified through extensive stakeholder consultation and the need for training and capacity development was highlighted, with a particular focus on the community's most vulnerable.
Capacity building and community training
A series of hands-on training workshops were conducted as part of the project with an impressive total attendance of 99 participants, comprising of farmers and local political leaders, councilors, and women and youth groups. The keen interest shown by the community in vegetable growing indicated their willingness to seek alternative livelihood solutions and find more sustainable ways to supplement their incomes. The training taught them how to set up different types of container gardens, using readily available recyclable materials like sacks, buckets, bottles, basins, and how to set up and care for the community vegetable nurseries. They were also taught steps and tips for proper fruit tree planting and care, and how to make use of organic waste for compost. Trainees walked away with a better understanding of the importance of trees and woodlots in homes and surroundings, and their ability to provide shade, stabilise soil and supplement food stores or generate income when they begin to grow fruit. The THRIVE app, developed by ICLEI Africa for UNA, was used extensively throughout the training process – in particular to build capacity on the topics Establishment of tree nurseries, Sustainable woodlot & plantation management and How to sustainably manage and protect wetlands.
The main objectives of the hands-on training workshops were to teach vulnerable households about alternative green solutions to food insecurity and income supplementation, and to provide inputs and equipment to these communities to incentivise them to give these nature-based solutions a try, to improve their chances of benefitting from them. Women and youth groups adjacent to the Namiiro wetland were trained to sustainably utilise their surrounding environment to solve their immediate food insecurity, and protect it for the future. Inputs were provided to assist them in the short to medium term, with vegetable growing in containers, as well as wider long-term benefits to the wetland that could result from fruit tree growing, such as reducing run-off from the top soil, and increasing shade. This capacity building project presented a timely opportunity for many community members who were dependent on small-scale businesses that had collapsed due to COVID-19 and rising water levels, and were under pressure to meet food, rent, water, energy and other basic costs. It began the gradual work of rebuilding livelihoods devastated by floods and the ongoing pandemic, as well as better protecting the future of the wetland itself as pressures from unsustainable farming practises, brick-making that relies on digging up the wetland, and unsustainable fishing practises would be reduced.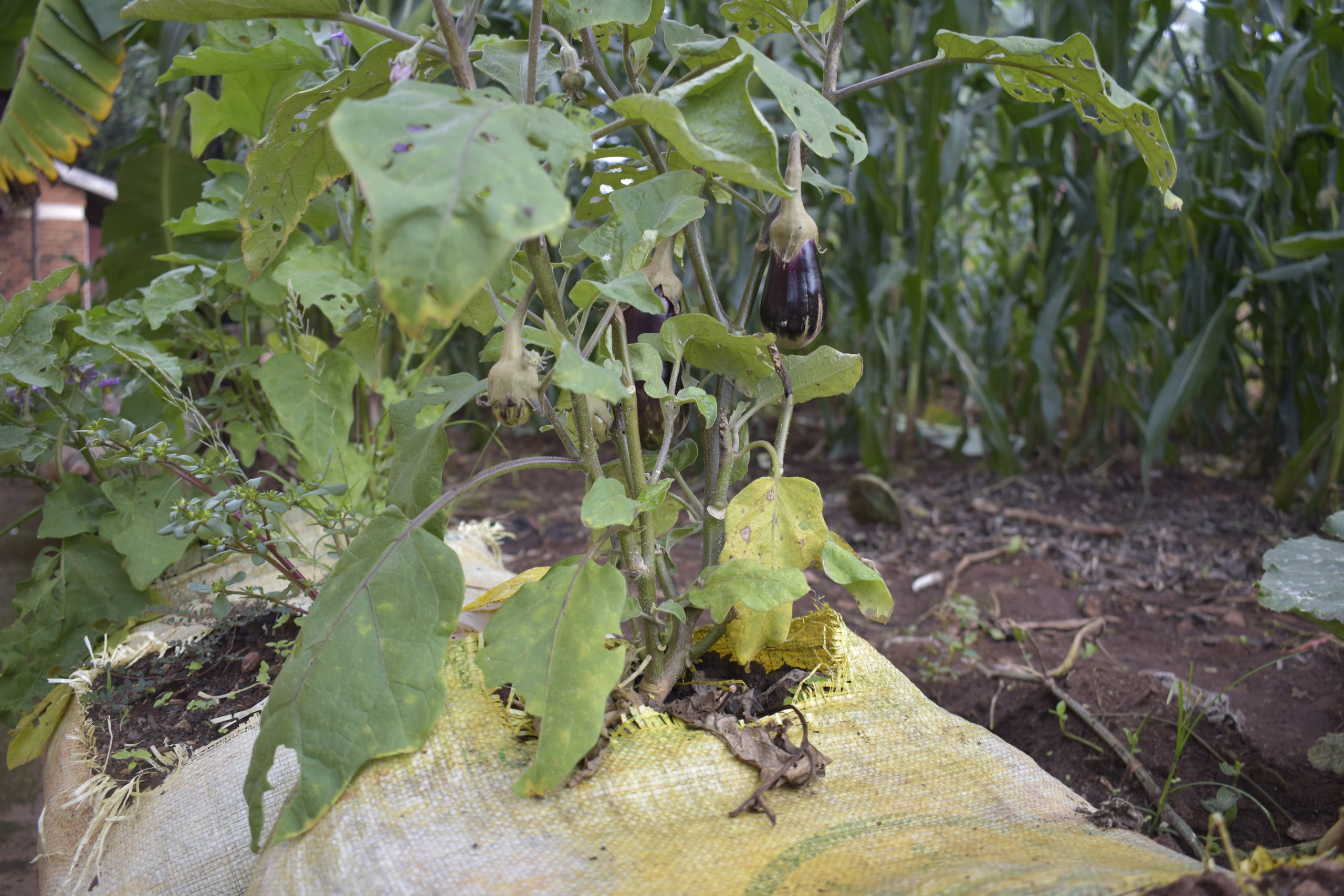 It is local governments, such as Entebbe Municipality, who are uniquely positioned to lead the way in implementing projects that build local resilience. By undertaking consultative processes, projects are co-designed and have the greatest chance of successfully contributing to improved wellbeing of communities. We need more cities and towns, like Entebbe, to embrace innovation and experimentation and to test new ways to address old challenges in African cities such as mainstreaming nature-based solutions into planning and on-the-ground action.
UNA: Resilience & Restoration for Life
Expanding on the success of projects such as the above, the cutting-edge UNA programme has recently launched its latest project, designed to support local governments in Africa to protect and revitalize their urban natural assets. To achieve the overarching aim of transforming development trajectories in African cities towards those that favour sustainable development of, and a greater interconnection with their surrounding natural systems, the latest project UNA: Resilience and Restoration for Life, relies on the three interlinked urban pillars of governance, planning and finance. Entebbe Municipal Council along with the other cities in the programme will be harnessing decades of urban sustainability experience to continue their journey to bring about transformative change, during the new project's 5-year period. Starting with the facilitated online course, Planning with Nature for Improved Service Delivery, hosted through ICLEI Africa's newly launched virtual learning platform, Learn with ICLEI Africa, the project promises to continue supporting and connecting with member and project cities even in our uncertain post-pandemic world – to continue building resilience and contributing toward decisive action for a better urban future.