ICLEI Africa and partners are working with cities and towns across Africa to bring them on board the Covenant of Mayors: Sub-Saharan Africa (CoM SSA) initiative, assisting them in their progress towards sustainable energy access, and actions to mitigate and adapt to climate change.
During 2018, at least thirty-two cities have gone through the process of joining CoM SSA, which involves signing the political commitment document and having this document approved by their municipal council.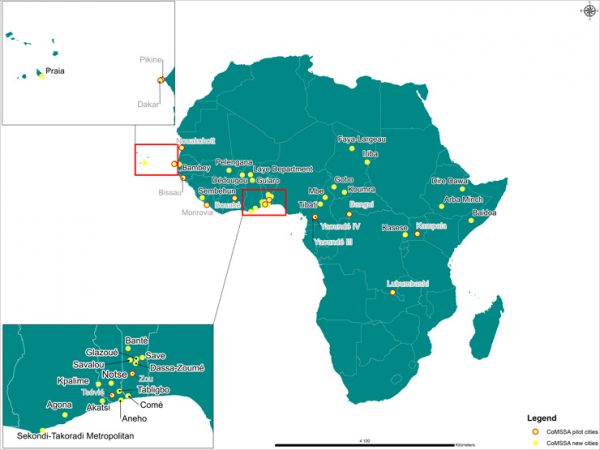 CoM SSA is one of the regional arms of the Global Covenant of Mayors for Energy and Climate Change. Currently, over 9 000 cities, representing over 750 million people and 10% of the total global population worldwide, have committed to the Global Covenant of Mayors for Climate and Energy.
CoM SSA roadshow and multi-level governance activities across West Africa
In mid-2018, ICLEI Africa, on behalf of CoM SSA, visited cities in Benin, Togo, Ghana and Liberia, as part of a CoM SSA roadshow. During this trip:
11 cities committed to join CoM SSA,
inception visits were conducted in the cities of Monrovia and Paynesville, and
three City and Regions Talanoa Dialogues were held, to enhance multi-level governance for achievement of National Determined Contributions and raising in-country climate change ambitions.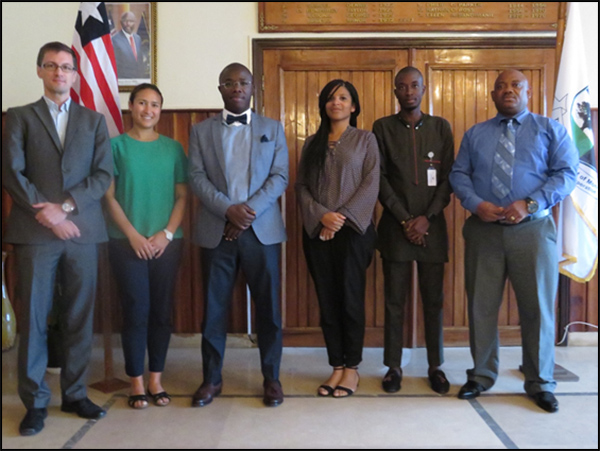 A photo of the CoM SSA team with Honourable Mayor Jefferson T. Koijee and Monrovia City Officials.
From left to right: Sebastien Leclef, Tara Caetano, Honourable Mayor Jefferson, Melissa Kerim-Dikeni,
Mohamed M. Bamba, Cain Prince Andrews.
The major outcomes of the Cities and Regions Talanoa Dialogues were: a better understanding of the different mechanisms available at the national level to support subnational climate action, and strengthened collaboration between different levels of government, as well as between cities, on climate change.
Stakeholders commented on the importance of such dialogues, with the Managing Director of the Financial Development Authority in Liberia saying: "A steering committee on the climate change activities in Liberia should be created after this workshop. We need a stable institution which could deal with climate change."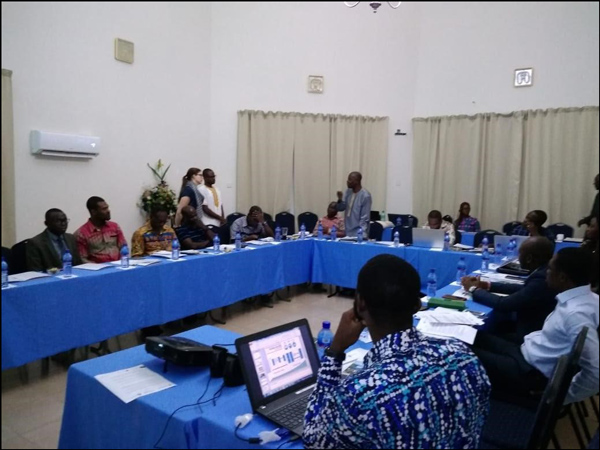 Talanoa Dialogue in Accra, Ghana, 6th of July 2018

CoM SSA at Africities
During the 2018 iteration of AfriCities, the flagship Pan-African event organised every three years by UCLGA, CoM SSA will be well represented; leading events such as a high-level panel for discussion on access to climate finance in Sub-Saharan Africa, a technical session on how to develop a Sustainable Energy and Climate Action Plan (SEACAP), and a session on the role of national associations in enabling climate action at the local level.