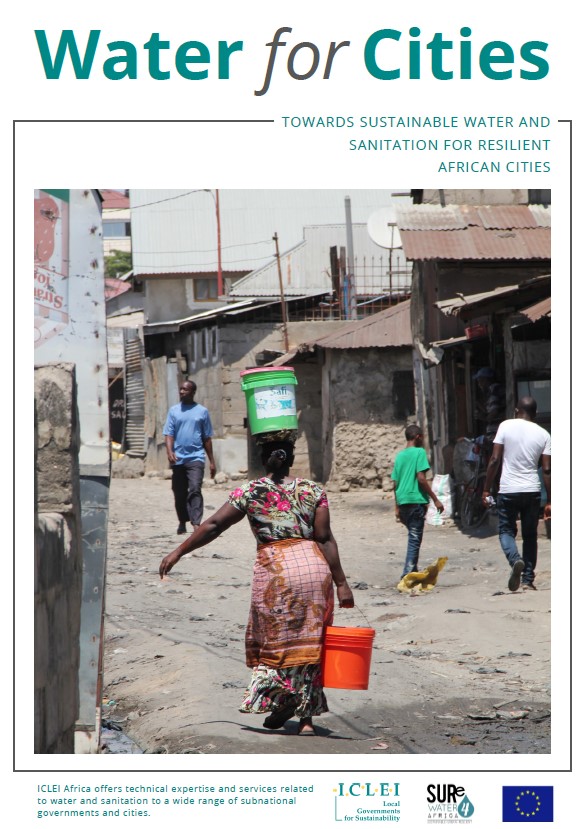 Download:
About
Resource summary
Exploring sustainable water and sanitation solutions for resilience African cities through projects, posters and infographics.
If we reimagine how we view water in our cities and consider it as a precious
commodity, as a life-giving resource and not merely a service to be delivered
we can re-engineer the way we manage water in our cities and leapfrog
traditional approaches to water management.
~ Kobie Brand, Regional Director: ICLEI Africa
ICLEI Africa offers technical expertise and services related to water and sanitation to a wide range of subnational governments and cities.
Related resources
The Future of Africa's Sustainable Cities: Why Clean Cooking Matters
library_books
Publications & reports
Developing A Project Concept Note For Accessing Climate Finance
dual_screen
Brochures & fact sheets
Steve Tshwete just transition project summary
dual_screen
Brochures & fact sheets
The Future of Africa's Sustainable Cities: Why Clean Cooking Matters
library_books
Publications & reports
Developing A Project Concept Note For Accessing Climate Finance
dual_screen
Brochures & fact sheets
Steve Tshwete just transition project summary
dual_screen
Brochures & fact sheets